By: Karina Johnson
Impunity Watch Reporter, North America
SAN JUAN, Puerto Rico — On Wednesday, September 20, Category 4 Hurricane 'Maria' made landfall in Puerto Rico with winds reaching 155 miles per hour and covering parts of the island in over 10 feet of water.  It was the strongest hurricane to affect Puerto Rico since San Felipe Segundo in 1928.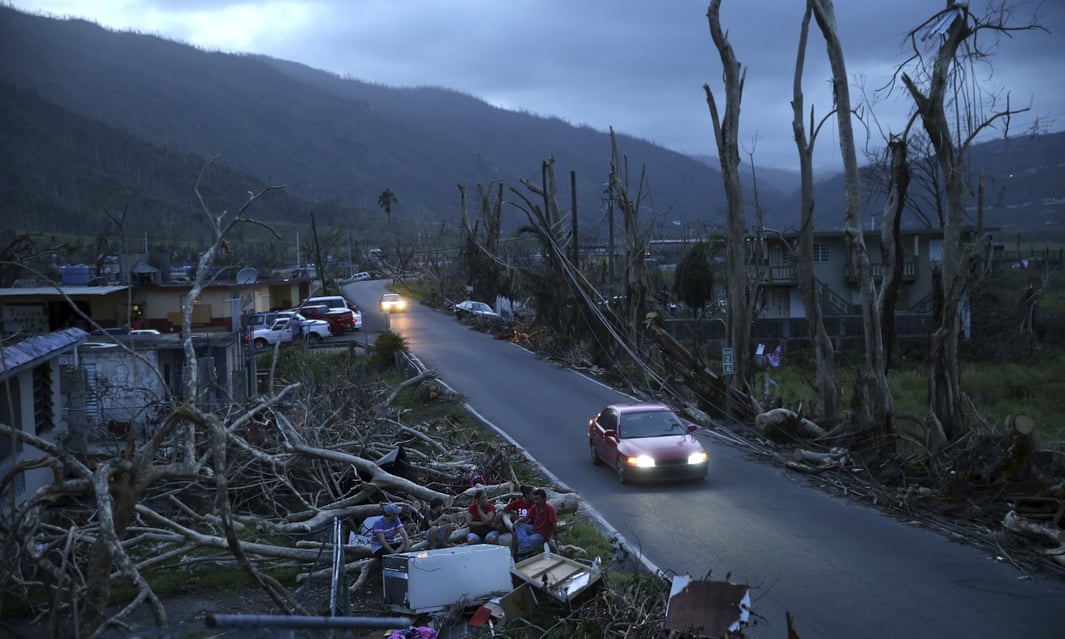 As of September 27, 97% of the population did not have access to electricity and over 50% do not have access to drinking water with the daily temperature reaching over 90°.  Puerto Rico's hospitals are dependent on diesel fuel to power their emergency generators, and despite their stringent fuel rationing, the majority of the hospitals are on the verge of running out.  Diesel is a necessary good imported to Puerto Rico from the mainland United States.
The existing poor infrastructure and the current difficulty in getting aid to Puerto Rico post-Maria have been blamed in a large part on the Jones Act.
The Jones Act—also known as the Merchant Marine Act of 1920—requires that the transportation of goods between points in the US be done in a ship (1) bearing the US flag, (2) built in the United States, (3) owned by US citizens, and (4) operated by US citizens or legal permanent residents.  This means that basic shipments of necessary goods must be imported to Puerto Rico from the US on Jones Act-compliant ships that tend to run four times more expensive than non-compliant ships.  This results in the cost of living in Puerto Rico is about 13% higher on average than in the contiguous United States.
Precedents for Jones Act waivers in the last 15 years have included exceptional situations of humanitarian need—Hurricane Katrina in 2005, Sandy in 2012, and Harvey and Irma in 2017—and have spanned three administrations: Bush, Obama, and Trump.
President Donald Trump has been hesitant to waive the Jones Act for Puerto Rico in the aftermath of Hurricane Maria, and told reporters on Wednesday: "We're thinking about that, but we have a lot of shippers and a lot of people, a lot of people who work in the shipping industry, that don't want the Jones Act lifted."
Puerto Rico has a population of 3.4 million—roughly equivalent to the combined population of Montana, North Dakota, South Dakota, and Wyoming.
For more information, please see:
CNN – Puerto Ricans still waiting for aid a week after Maria's devastation – 27 September 2017
NBC News – What is the Jones Act? Opponents to 1920 Law Argue It's Worsening Puerto Rico's Crisis – 27 September 2017
The Guardian – Hurricane Maria pushes Puerto Rico's struggling hospitals to crisis point – 27 September 2017
Vox – The Jones Act, the obscure 1920 shipping regulation strangling Puerto Rico, explained – 27 September 2017
The Washington Post – Feds rush aid to Puerto Rico amid growing pleas for help – 25 September 2017
Al Jazeera – Hurricane Maria strikes US territory of Puerto Rico – 21 September 2017
Department of Homeland Security – DHS Statement on Extending the Jones Act Waiver – 13 September 2017
Author:
Impunity Watch Archive