BUJUMBURA, Burundi – Last April President Pierre Nkurunziza announced that he would set aside Burundi's constitution would seek a third term as the countries president. Three months later Nkurunziza was elected to a third term among claims that the election had been rigged. Since this election the country has suffered in silence as oppositionist to the president's rule have been killed, fled the country, or disappeared all with very little notice from the outside world.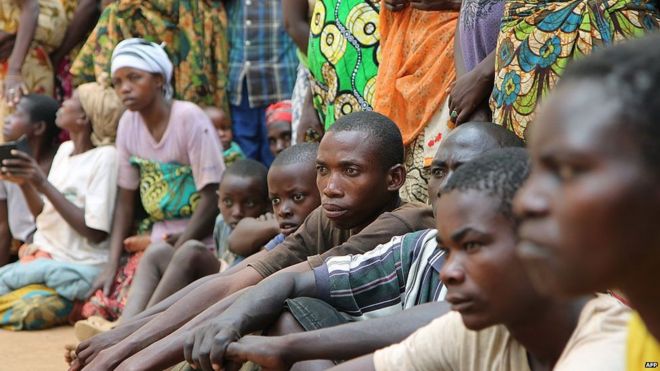 Before Nkurunziza could take office for a third term opposition parties staged a coup that eventually failed to oust the incumbent president. Following the failed coup were mass protests over the president's third term and his alleged victory with 70% of the popular vote. Nkurunziza responded to critics violently. Since last April aid agencies have reported around 100 refugees daily cross the border from Burundi into Tanzanian with stories of the horrors they are leaving. This steady flow of refugees has put the number of displaced peoples from Burundi at an estimated 250,000 across the region.
In response to the worsening situation the UN Security Council passed a resolution to deploy security monitors to the region. This resolution has been met with resistance from Burundian government. In response to the resolution Burundi's foreign affairs minister commented, "We don't want deployment of hundreds of police officers. The United Nations has to remember that there are AU observers who are on the ground so we just need a few to help stabilize the situation in the country." He then turned the conversation to reports that Rwanda had taken to training Burundi refugees as militants. If these rumors are true it could lead to more violence in Burundi and perhaps a civil war.
Yesterday there were reports of refugee, turned militant attacks on a town near the border between Burundi and Tanzania. These attacks, believed to be carried out by Nkurunziza oppositionist led by Leonidas Hatungimana left six dead. Hatungimana was a presidential aide to Nkurunziza but was fired after advising the president not to attempt a third term. Should these attacks continue they will likely only give the Nkurunziza regime more reason to be violent and oppressive.
For More Information Please See:
ABC News – Burundi: 6 People Killed in Gun Fire Linked to Rebels – 12 April 2016
The Guardian – The world looks away as blood flows in Burundi – 10 April 2016
All Africa – Burundi Rejects Deployment of UN Police, Monitors – 9 April 2016
Deutsche Welle – Burundi: Beneath the 'peace' lies fear – 6 April 2016