By: Sara Adams
Impunity Watch News Reporter, Europe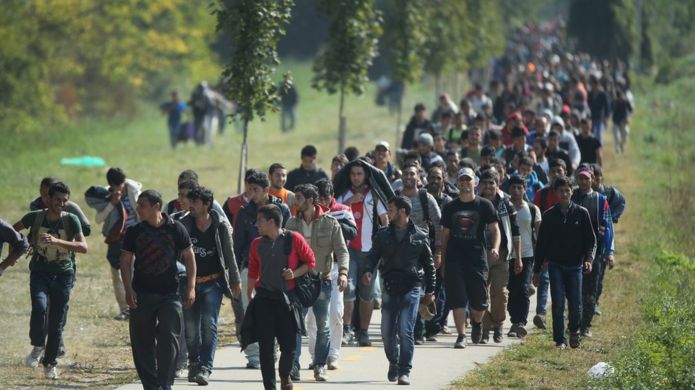 LUXEMBOURG, Luxembourg – The European Court of Justice held against Asylum seekers from Syria and Afghanistan in a case on June 26.
The asylum seekers arrived in Croatia during the migrant crisis of 2015-2016. The families were then transported to Austria and Slovenia without proper visas. Many migrants seek to move north upon entry in places like Greece and Turkey. Countries in the north often have more resources to give refugees a better life.
Austria sought to deport the refugees back to Croatia under the Dublin rule.
Under the rule, individuals coming into Europe must seek asylum in the first country of entry. In this case, that country is Croatia.
While an exception to the rule does exist, the court held that it was not applicable in this case. Asylum seekers are only permitted to be transferred to another country under "exceptional circumstances."
Despite the influx of migrants coming in to southern European countries, the court ruled that this did not constitute an "exceptional circumstance".
Countries can also allow entry of an asylum seeker on humanitarian grounds. However, the court reasoned that the exception is not "tantamount to the issuing of a visa, even if [the admission] can be explained by exceptional circumstances characterized by a mass influx of displaced people into the EU".
The asylum seekers will be deported to Croatia, where they can seek asylum there.
Austria is one of several northern European countries that has declined to take on refugees, despite the European Union's quotas. The quotas were designed to offset the influx into poorer countries like Italy and Greece.
Hungary and Slovakia have also been against taking in refugees. The Court of Justice released an additional decision on July 26 that dismissed the two country's claim against the mandatory relocation of asylum seekers.
The two nations sought to have the EU plan for relocation annulled. The arguments were rejected by the Advocate General of the court, Yves Bot.
"The contested decision automatically helps to relieve the considerable pressure on the asylum systems of Italy and Greece following the migration crisis of 2015," he said. "[It is] thus appropriate for attaining the objective which it pursues."
The relocation of migrants in the EU reached a "record level" in June, according to the European Commission. The EU continues to push forward against the countries that have failed to meet their obligations for accepting migrants.
The EU Migration Commissioner Dimitris Avramopoulos is calling on EU member states to "step up efforts" to re-locate migrants from Italy.
"Relocation works if the political will is there," he says, adding, "Italy still needs our support."
For more information, please see: 
CNN – Court: Responsibility remains with state of entry – 26 July 2017
CNN – Lawyer urges dismissal of Hungary, Slovakia case – 26 July 2017
Reuters – Top EU court adviser deals blow to easterner's refugee battle – 26 July 2017
The Guardian – EU court backs migrant deportations by Austria, Slovenia – 26 July 2017
Politico – Top court clears Austria, Slovenia of turning back asylum seekers – 26 July 2017
Washington Post – The Latest: EU migrant relocation reached record in June – 26 July 2017
BBC News – EU migrant crisis: Austria can deport Asylum seekers, court says – 26 July 2017