By: Katherine Hewitt
Impunity Watch Reporter, Asia
ISLAMABAD, Pakistan – On 17 February 2018, Imran Ali was found guilty of rape an murder of Zainab Ansari, a 7 year old girl.  He received life imprisonment with the death sentence on four counts.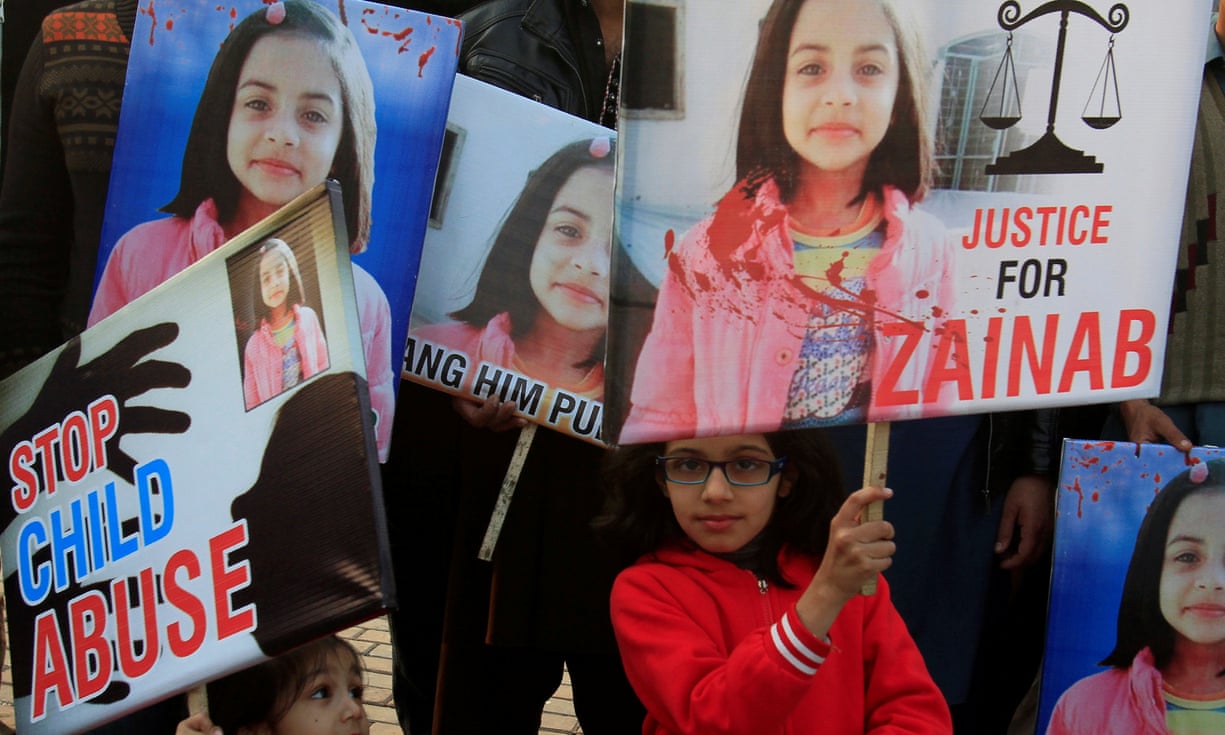 Ali confessed to raping 9 girls in total and killing 7 of them over 18 months. DNA evidence provided by the police from eight girls, including Zainab Ansari, matched Ali's. He will sit trial for the other cases at a later point.
Zainab was declared missing on 4 January 2018 after leaving her house. She was on her way to her Aunt's house, 30 miles away, where she was to partake in lesson on the Quran. Just 4 days later her body was found lying on a trash dump near her home.
The prosecution team provided the court with substantial evidence. Over 50 witnesses testified. The DNA matches were entered as evidence against Ali. There was also video footage from security camera show Zainab walking off with a man.
Police discovered that Ali was a neighbor of Zainab's family. He was a construction worker and known for his pious demeanor. He was arrested two weeks after he killed Zainab.
The discovery of her body sent people into the streets to protest the government's delayed response to bring justice to Zainab and her family. The case has also sparked debates on sexual abuse and how to protect women and children from sexual assault.
While her parents are "thankful to the chief justice" for the respect and sensitivity in the case, emotions are still tense as her mother said, "I want him hanged where he threw Zainab's body. And he should be stoned. Hanging him is just ordinary for him. Everyone should take part in stoning him. And this thing about four hangings, one hanging, two hangings, what difference does it make? I want him hanged where he killed my girl."
For more information, please see:  
The Guardian – Pakistan court sentences man to death for rape and murder of girl,7 – 17 February 2018
 The New York Times – Pakistan Serial Killer Sentenced to Death for Murder and Rape of Girl, 7 – 17 February 2018
Al Jazeera – Kasur rapist-murderer sentenced to death in Pakistan – 17 February 2018
Author:
Impunity Watch Archive