By: Brian Kim
Impunity Watch Reporter, Asia
BEIJING, China – Officials in Lufeng, a city in southern Guangdong province, publicly sentenced 12 people to death. The city of Lufeng is about 100 miles from Hong Kong. Four days before the execution, a court in Lufeng invited the public to watch the execution. Thousands gathered at a local sports stadium to watch the sentencing.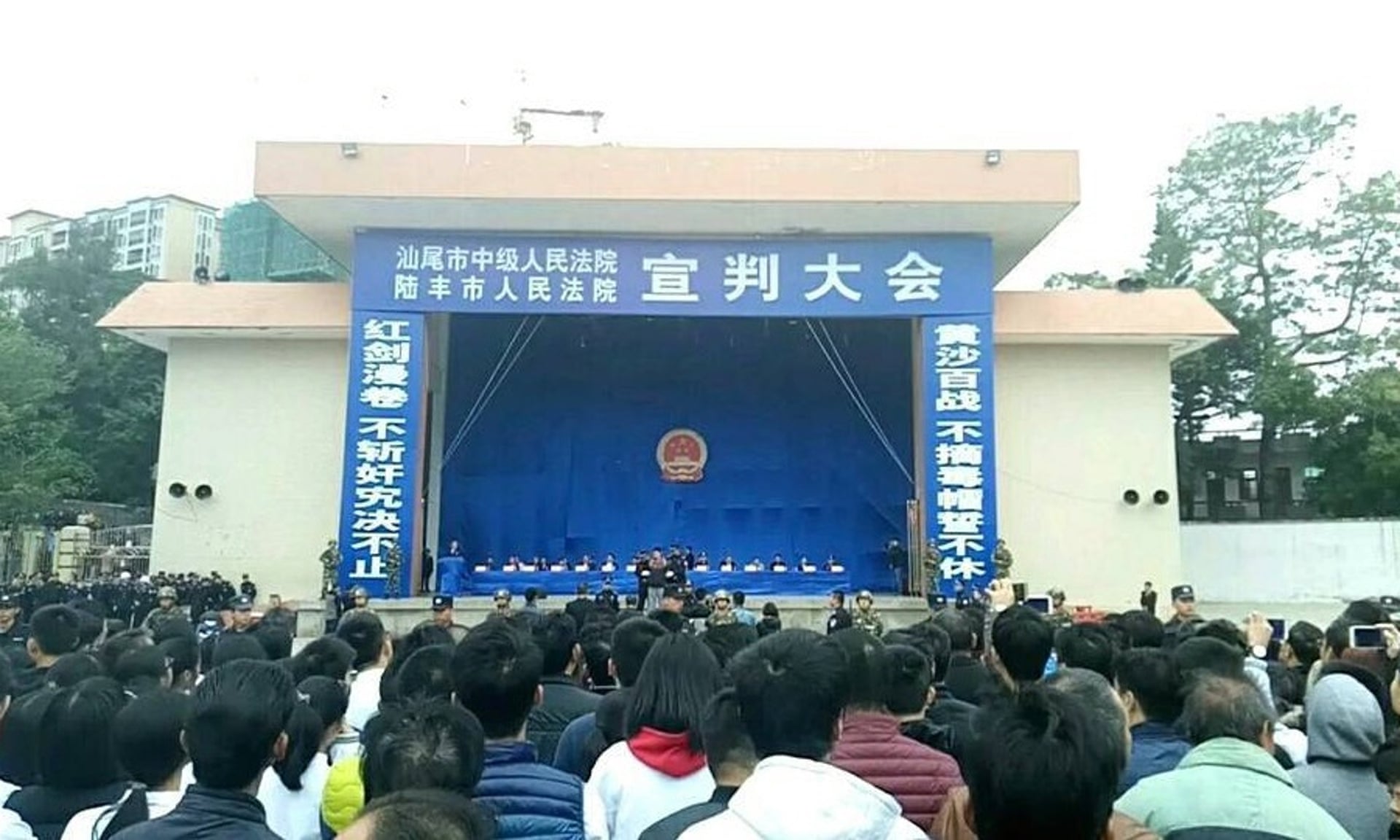 The 12 people were brought into the stadium on the back of police vehicles with their sirens blaring. It was reported that seven of the 10 executed were convicted of drug-related crimes. The others were found guilty of murder and robbery. According to a video from the trial, their sentences were read on a small platform. While the 10 people were executed, the local media was unsure about what happened to the other two people.
Although the exact numbers are not published to the public, according to a human rights NGO, it is estimated that China executed around 2,000 people last year. The number of people executed in China is estimated to be more than the rest of world combined.
About five months ago, eight people were sentenced to death publicly for drug-related crimes. Although public trials in China are rare, the town of Lufeng has seen such sentences carried out before. In 2014, when the town was a spot for a drug bust, around 3,000 police officers arrested nearly 180 people. During the bust, three tonnes of crystal-meth were confiscated. It was reported that around 7,000 people watched as 55 people were sentenced. In this region, the police reported that 10 tonnes of drugs were seized in 10 months. The officials further reported that over 13,000 drugs cases were solved.
The Guardian – Thousands in China watch as 10 people sentenced to death in sport stadium – 17 December, 2017
BBC – China public executions over drugs alarm web users – 18 December, 2017
Independent – China sentences 10 people to death in sports stadium as thousands watched – 18 December, 2017
Author:
Impunity Watch Archive