By: Sara Adams
Impunity Watch News Reporter, Europe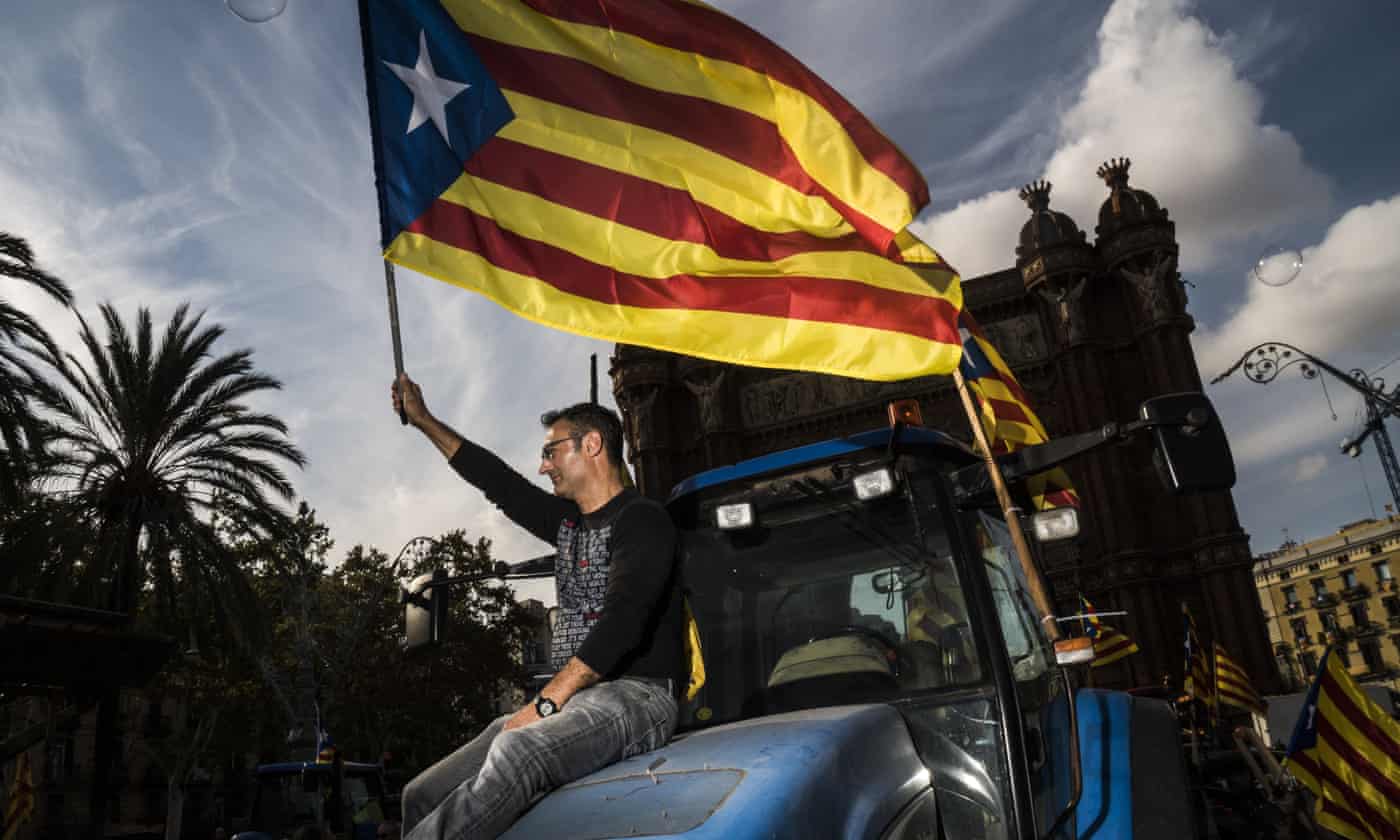 BARCELONA, Spain – Catalonia has yet to determine whether they have declared independence.
On October 10th, Catalonia's president, Carles Puigdemont decided the southern region of Spain would not immediately declare independence from its mother country.
The statement came after Mr. Puigdemont signed an official declaration of independence. Soon after, Mr. Puigdemont announced the suspension.
Prime Minister Mariano Rajoy has accused the Catalan president of deliberately confusing the Spanish government.
On October 11th, the government officially stated that the "ball was now firmly back in Puigdemont's court."
What the Catalonian government does next will determine whether the Spanish government will strip Catalonia of its autonomy using Article 155 of the federal constitution. If this happens, administrative control over Catalonia will be given to the Spanish government.
The struggles over the past several days have caused some divide within Spain itself.
The Constitution itself was established in the late 1970s after years of an authoritarian regime, where Catalans were severely oppressed by a dictator.
Socialist leader Pedro Sanchez, of Spain's main opposition leadership, has expressed support for using the Constitution to deprive Catalonia of its autonomy.
The support was in exchange for an agreement to form a commission to change the Constitution.
Both sides of the spectrum argue that the other side is a threat to democracy.
Prime Minister Rajoy accused separatists of "foisting their will on all the people of Catalonia," indicating that they ignore the Catalans who do not want to secede.
Yet Mr. Puigdemont, Catalonia's president, sees Catalonia as an autonomous region that has "won the right to be independence" as a result of the vote held on October 1st.
"The people's will" is to break free from the central government in Madrid, Mr. Puigdemont stated in front of the Catalan parliament in Barcelona.
On the day of the election, the Spanish government sent police troops in to various towns and cities around Catalonia. This led to several clashes between Catalans and police, with hundreds reportedly injured.
The chaos that day has led to the launch of an investigation into the allegations of police brutality. The main question is whether law enforcement used excessive force against people who were peacefully assembling to vote or protest.
If the Spanish government does choose to invoke Article 155, it may cause more civil unrest similar to the kind seen on October 1st.
Meanwhile, Mr. Puigdemont told CNN that he is sending a message of "calmness", stating, "[w]e are facing a political problem that we need to solve with politics and not with police."
For more information, please see:
The Guardian – Spanish PM asks Catalonia: have you declared independence or not? – 11 October 2017
The New York Times – Spain Asks Catalonia: Did You Declare Independence or Not? – 11 October 2017
BBC News – Catalonia: Spain takes step towards direct rule – 11 October 2017
The Guardian – Catalonia's suspended declaration of independence: what happens next? – 11 October 2017
BBC News – Catalonia independence declaration signed and suspended – 10 October 2017
Al-Jazeera – Catalan vote: Claims of Spanish police brutality probed – 3 October 2017
Author:
Impunity Watch Archive