By: Katherine Hewitt
Impunity Watch Reporter, Asia
TASHKENT, Uzbekistan – Cotton drives the Uzbek economy. The country is the sixth largest producer of cotton. It is commonly known as "white gold." Historically, it has a long tradition as part of the economy, being cultivated as far back as the 5th or 6th century. As part of the Soviet Union, Uzbekistan's cotton industry boomed. The state controlled the production, output, input, and quotas of collective farms.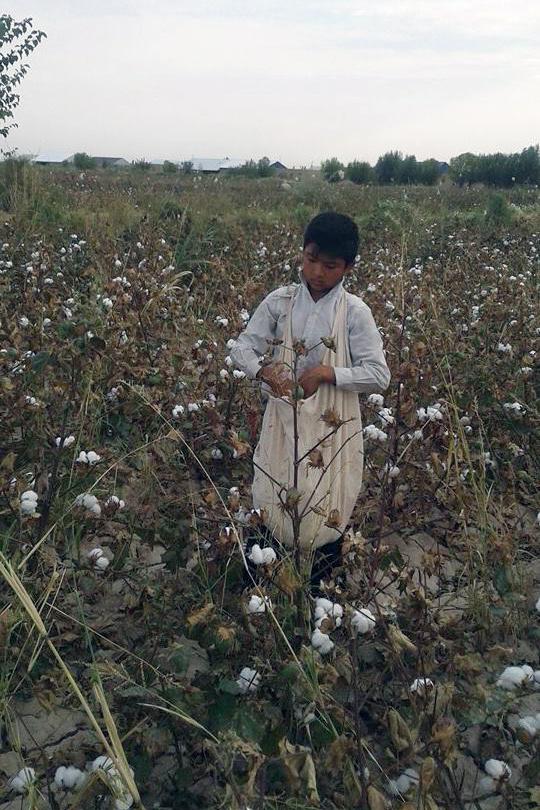 Twenty-six years after the fall of the Soviet Union, the Uzbekistan government still controls the cotton industry. The government controls extensive acres of cotton fields throughout the country.  They continue to control the production and harvest of the cotton.
Cotton grown in Uzbekistan is not harvested by machines, but rather hand picked by 2 million forced laborers. The government calls on citizens to go into the field during the harvest for "work-for-the-nation days". Laborers include teachers, nurses, university students, children, government employees, the unemployed, and those benefiting from government aid. It is considered their patriotic duty to do so.
This causes issues of child labor, children missing school, significant lack of teachers in classrooms, and too few medical staff present in hospitals.
The forced laborers are coerced to do so. Refusal to work leads to threats of penalties, dismissal and expulsions from jobs, and loss of benefits. For those who can afford it, one can pay for a "replacement" in the field or even pay to avoid work completely. The cost can be up to half the monthly salary of a citizen.
Each day of work, individuals are required to meet a quota of 50 kilograms. Most workers serve on average 12 days. They are paid roughly 5 cents per kilo collected.
There is immense pressure for farmers and overseers to produce large yields to support the economy. One such official, Asilbek Yusupov , received a brutal verbal attack for not meeting quotas early in October. The insulting language, derogatory words and language left Yusupov so shaken that he suffered a stroke moments after returning to his office.  He later died in hospital.
For more information, please see:
 Human Rights Watch – Uzbekistan: Some Wokers Excused from Cotton Fields – 5 October 2017
RadioFreeEurope |RadioLiberty – Rights Group Says Political Will Needed To End Forced Labor In Uzbekistan – 5 October 2017
Azernews – Uzbekistan to switch to mechanized harvesting of cotton – 6 October 2017
RadioFreeEurope |RadioLiberty – 5 Cents Per Kilo: Why Uzbek Government Still Forces People To Pick Cotton – 11 October 2017
RadioFreeEurope |RadioLiberty – Uzbek Official Collapses, Dies After Being Disgraced For Bad Cotton Harvest –9 October 2017
Author:
Impunity Watch Archive