By Sarah Purtill
Impunity Watch Reporter
GEORGIA, United States – Dougherty county residents initiated the investigation of this case following a tip that was given to police officers. The tip came in after several Dougherty county residents were approached by some of the elderly outside of the Albany apartments, "begging for food." Following the investigation, three people were arrested. Georgia Attorney General Chris Carr described the case as a "horrific elder abuse scheme.'' He went on to say that the elders were not given proper "health care, shelter and necessary sustenance." Additionally, there appeared to be a scheme which included siphoning off the resident's social security benefits.
This is one of many unlicensed care cases in Georgia. It has remained a problem in the state for years. Georgia personal care homes are supposed to provide food, lodging and if needed, personal care. The residents of these personal care homes are usually senior citizens and people with mental impairments.
Since 2010, Georgia has had over 3,000 people charged with elder abuse crimes in situations like that of the seniors in Albany.  This issue became more apparent after 49 individuals were rescued from supposed "dungeons" according to GBI Director Vernon Keenan. Despite what appears to be high numbers of such cases, Georgia is seen as having one of the nation's strongest laws in place to protect the elderly and mentally impaired, says Keenan.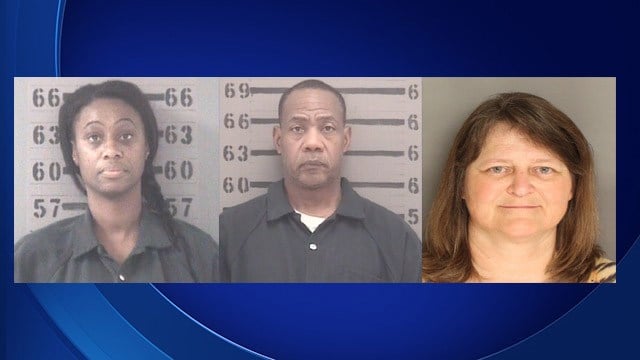 The Albany units in question have been condemned because living conditions in them are so poor. Those units were rented by Michelle Oliver, Harold Hunt and Cynthia Riley. The three were charged on a 17 count indictment including violation of the Racketeer Influenced and Corrupt Organizations Act, neglect, exploitation and intimidation of the elderly and disabled. Oliver, 39, was arrested on September 20 for operating an unlicensed personal care home called Miracle One Care Center. After seven elderly and disabled individuals were triaged at the residence, Oliver was taken into custody at her home. Four elderly and disabled individuals were found in the home. Three more victims were found at an apartment in Macon.
"While this case is horrifying, it's also gratifying to see the results of new laws and new funding passed in the last five years by the governor and the state Legislature,'' Kathy Floyd, executive director of the Georgia Council on Aging said. "Law enforcement and state agencies have more tools and training to fight elder abuse." Peter Skandalakis, executive director of the Prosecuting Attorneys' Council of Georgia, said Tuesday that "the tentacles [of these crimes] go not only across county lines, but also state lines."
"This has been an ongoing problem in our state," said Melanie McNeil, the state's long-term care ombudsman. "Georgia is a leader in the nation for recognizing this problem, developing training and collaborations among law enforcement, prosecutors, and state agencies to rescue residents and prosecute the perpetrators."
For more information, please see:
CBS – Police: Elderly were Starved, Injected with Medicine and Victims of Fraud – 16 January 2018
Telegraph – Authorities Charge Neglect, Exploitation and Drugs Amount to 'Web of Abuse' in Macon Albany – 16 January 2018
WABE – 'Horiffic' Elder Abuse Case Highlights Crackdown on Unlicensed Georgia Facilities – 16 January 2018
Author:
Impunity Watch Archive