By: Katherine Hewitt
Impunity Watch Reporter, Asia
BISHKEK, Kyrgyzstan – Former Soviet territory, Kyrgyzstan, is set to hold Presidential elections on 15 October 2017. This will be the second presidential election since a Constitutional change in 2010. Presidents can only serve one 6-year term.  There are 13 candidates at the moment running for the position.   Parliamentary elections concluded the first week of October.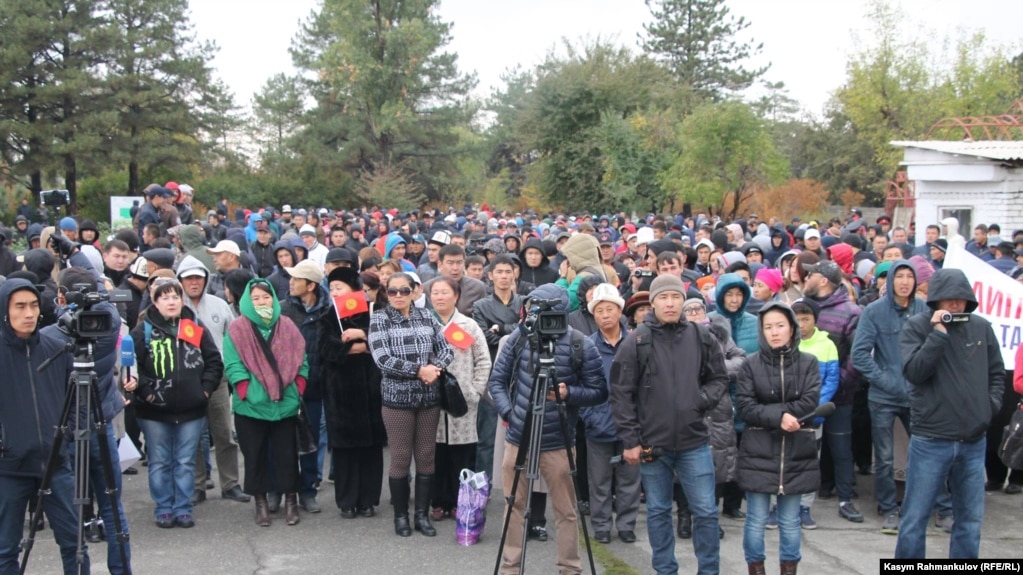 Since the candidates were announced on 10 September, the campaign has been characterized by smear tactics and intimidation.
According to the electoral law of Kyrgyzstan, the media must present unbiased information and treat candidates equally. Free airtime in 15 minute slots is provided to all candidates.
However, contender Bakyt Torobaev, claims that the Public Television and Radio Corporation broadcasted harmful material to damage his reputation. The Organization for Security and Cooperation in Europe (OSCE), which was asked to monitor the elections, reports that the number of instances where public officials filed cases for civil defamation has increased recently.
A second point of concern is that influential members of society endorse politicians in very public manners. For example, an ex-mufti, Chubak azhy Zhalilov, stated that he would vote for Sooronbai Jeenbekov. Zhalilov is one of the country's most famous imams. The Central Election Committee (CEC), which is in charge of monitoring and running the election, says religious authorities may not interfere in the election process. During the 2015 Presidential Elections the CEC issued Zhalilov two warnings about involvement in the elections. This round, he has received none.
Analysts from the Institute for Public Analysis argue that Zhalilov didn't receive warnings because he favors the current government's favored candidate. However another well-known religious leader found speaking about Candidate Jeenbekov's opponent is involved in an ongoing investigation about his endorsement.
A third issue is the concern about the misuse of administrative resources. There are reports of bribery and use of political positions to pressure civil servants and students to vote for Jeenbekov. There are fears that if they don't they could suffer uncertain futures.
There have even been arrests on 30 September around a coup plot supposedly developed by a MP supporter of Omurbek Babanov, the main opponent against Jeenbekov. Supposedly, if Babanov does not win the election, violent unrest would ensue to put Babanov into the seat of power. Babanov believes that this accusation is just a 'black pr' tactic used to smear his campaign.
Citizens rallied together in Bishkek at the end of September. Approximately 1000 people attended. They demanded fair and clean elections in response to the bribery, administrative resource misuses, and endorsements.
On October 15, Former Prime Minister Sooronbay Jeenbekov won Kyrgyzstan's presidential election, receiving 54.3 percent of the approximate 1.7 million votes cast. 
For more information, please see:
Bloomberg Politics – Jeenbekov Wins Kyrgyzstan's Presidential Election – 15 October 2017
Radio Free Europe – Following The Twists, Turns In Kyrgyzstan's Presidential Race – 26 September 2017
OSCE – Interim Report – 29 September 2017
Eurasianet – Kyrgyzstan: Smears Soil Election Campaign– 2 October 2015
Radio Free Europe – "Rally Held 'For Fair Elections' in Bishkek Ahead of October Presidential Vote" – 30 September 2017
Institute for War and Peace – Kyrgyzstan: Religion and Politics Prove Sensitive Mix – 29 September 2017
Author:
Impunity Watch Archive