By: Sara Adams
Impunity Watch News Reporter, Europe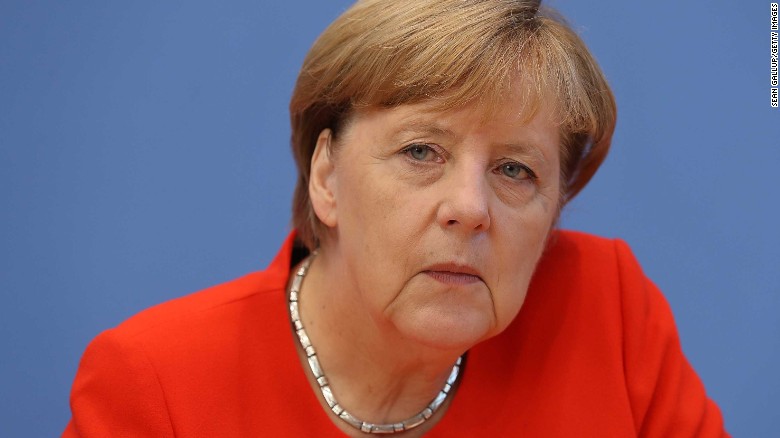 BERLIN, Germany – German Chancellor Angela Merkel called for a decisive reaction to Turkey's arrest of two more German citizens on Friday, September 1st.
The detainees are being held in Turkey on political charges. They join the twelve others who have been imprisoned in Ankara since February.
Chancellor Merkel believes that under the circumstances, it would be inappropriate to "carry out further discussions with Ankara about its participation in a European Union customs union."
The Turkish government has been working towards becoming a European Union member for several years. As a result of political turmoil starting with the failed coup d'etat in 2016, the country has not succeeded with their bid.
Tensions between Turkey and Germany have been rising since the arrests of human rights activists in February. Deniz Yucel has been held for 200 days in Turkey on charges of "terror propaganda."
Later, German human rights activist Peter Steudtner and nine others were detained and charged with "committing crimes in the name of a terrorist organization without being a member."
And in early August, Dogan Akhanli, Turkish-German critic of Turkey's President Erdogan, was arrested in Spain. It remains unclear on what charges Mr. Akhanli is being held on. German Member of Parliament Volker Beck requested that Mr. Akhanli not be extradited to Turkey.
Other Europeans have been arrested in Turkey over alleged involvement in last year's failed coup against President Erdogan.
Leaders across Europe have denounced President Erdogan's actions. Germany has already threatened to place travel and trade restrictions on Turkey if the activists are not released from detainment.
The newest arrests come at a turbulent time in German politics. On September 24th, Germans will go to the polls to either re-elect Chancellor Merkel for a fourth term or to replace her.
President Erdogan earlier in August called on Turkish-German voters to boycott the two main parties in Germany, the Christian Democrats and the Social Democrats. Erdogan also suggested a boycott of the Green Party, believing them to be "enemies of Turkey."
It remains to be seen what the results of the election will be. But Chancellor Merkel and her main opponent, Martin Schulz, do agree on one thing: suspending talks of Turkey's EU customs union bid.
"This is a development of dramatic significance," Mr. Schulz stated at a recent campaign event. "As part of [Erdogan's] paranoid counter-putsch, he is reaching out for our citizens on the territory of European Union states."
For more information, please see:
Al-Jazeera – Turkey detains two Germans in relation to Gulen probe – 1 September 2017
Reuters – Germany may 'rethink' Turkey ties after two more Germans detained: Merkel – 1 September 2017
CNN – Germany accuses Turkey of arresting 2 more Germans for "political reasons" – 1 September 2017
BBC News – Time to 'rethink' turkey relations, says Merkel – 1 September 2017
Reuters – German writer critical of Turkey's Erdogan arrested in Spain – 19 August 2017
BBC News – Erdogan critic Dogan Akhanli arrested in Spain – 19 August 2017
BBC News – Q&A: Turkey and the EU – 6 October 2004