By: Adam King
Impunity Watch News Reporter, Africa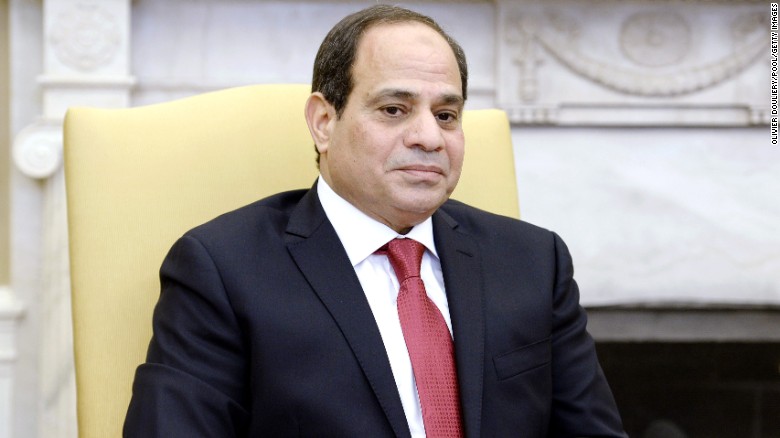 CAIRO, Egypt – A new report by Human Rights Watch released  September 6, 2017 claims to shed light on a culture of torture by Egyptian police and national security forces. The report is based on interviews from multiple detainees who were interned by Egyptian police and security forces between 2014 and 2016. According to the report:
"Of the 20 cases documented by Human Rights Watch, 13 detainees were tortured in National Security offices, five in police stations, and two in both places. Six men were tortured at the National Security Agency headquarters inside the Interior Ministry near Cairo's Lazoghly Square, a place where detainees have alleged torture for decades. In five cases, security officers used torture to force suspects to read prewritten confessions on video, which the Interior Ministry then sometimes published on social media channels."
The report claims that detainees were subjected to harsh torture tactics such as electric shock, awkward hanging positions and threats of physical violence.  The torture could last hours on some occasions with numerous techniques being utilized interchangeably. One detainee even claims to have been raped on multiple occasions by police officers with foreign objects.
President Abdel Fattah el-Sisi obtained the presidency of Egypt in 2013 following a military coup of then President Mohammed Morsi. President el-Sisi continues to face accusations of rampant torture at the hands of police and security forces since taking the presidency. The report also claims that some of the deplorable techniques that characterize the reign of former Egyptian President Hosni Mubarak have be reinstituted and even expanded in some instances.
Human Rights Watch is not the only organization to focus on allegations of torture in Egypt at the hands of police and security forces. The United Nations reached similar conclusions in its own report in May of 2017, "Torture appears to occur particularly frequently following arbitrary arrests and is often carried out to obtain a confession or to punish and threaten political dissenters." 
The UN also opined that attempts at detainees to make their cases known and to seek redress against the harms have not been met with adequate procedural recourse:
"[P]rosecutors, judges and prison officials also facilitate torture by failing to curb practices of torture, arbitrary detention and ill-treatment or to act on complaints…In the view of the Committee, all the above lead to the inescapable conclusion that torture is a systematic practice in Egypt."
Egyptian officials rebuke the claims of Human Rights Watch and, according to Egyptian Foreign Ministry spokesman Ahmed Abu Zeid, are indicative of "a new episode in a series of deliberate defamation by such organization, whose politicized agenda and biases are well known and reflect the interests of the entities and countries sponsoring it."
The Egyptian Government has since blocked the Human Rights Watch website as of September 7, 2017, bringing the grand total of blogs and news websites blocked to 424.  
For more information, please see:
Aljazeera – Egypt blocks Human Rights Watch website – 8 September 2017
CNN – Report: Egypt police security forces 'routinely torture political detainees – 7 September 2017
Human Rights Watch – "We Do Unreasonable Things Here" Torture and National Security al-Sisi's Egypt – 5 September 2017
United Nations – Summary from Committee Against Torture – 12 May 2017 
The New York Times – Army Ousts Egypt's President; Morsi Is Taken Into Military Custody – 3 July 2013