By: Brian Kim
Impunity Watch Reporter, Asia 
SEOUL, South Korea – The North Korean leader, Kim Jung Un, has sent a formal invitation to the South Korean President to visit North Korea. If successful, the two countries would be meeting for the first time since 2007. The invitation was delivered by Kim Jung Un's younger sister, Kim Yo Jong.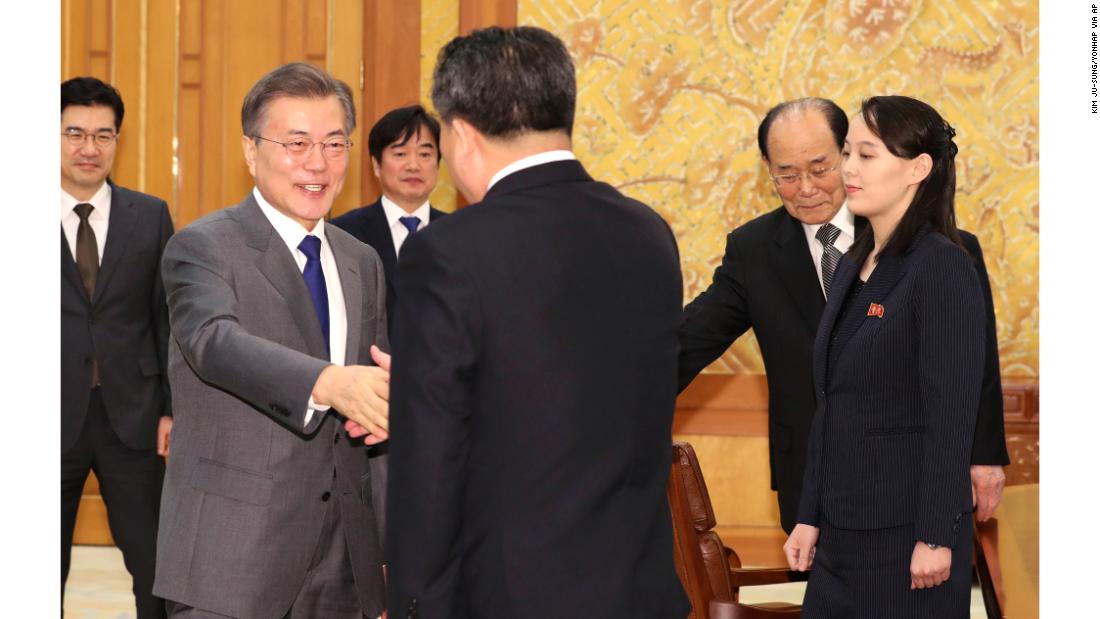 The personal invitation was verbally delivered during a lunch hosted by President Moon Jae-in of South Korea at the Blue House in Seoul. Kim Jong Un expressed his desire to meet President Moon "in the near future." Furthermore, he stated that he would like to meet at President Moon's "earliest convenience."
Upon receiving the invitation, the Blue House "practically accepted" the invitation. President Moon, through his spokesman wished to "create the environment for that to be able to happen."
Kim Yo Jong, sister of North Korean leader, joined the top delegation attending the Winter Games opening ceremony in South Korea. She is the first member of the ruling family of North Korea to visit South Korea since the war began in 1950. The delegation also included Kim Yong Nam, who served as the leader of the delegation. The 90-year-old is technically North Korea's head of state. In addition, Choe Hwi, chairman of the National Sports Guidance Committee also joined the delegation. South Korea had to seek a exemption from the United Nations for Choe's travel as he is currently under international sanctions. There are about 500 North Koreans attending the Winter Games in Pyeongchang.
The invitation by the North was not well received by Washington. Vice President Pence, who led the U.S. delegation to South Korea intended to isolate North Korea. He has repeatedly called Kim's regime "the most tyrannical" on Earth.
For more information, please see:
Reuters – Kim Jong Un invites South Korean president for summit: South Korea – 9 February, 2018
The Washington Post – North Korea's Kim Jong Un invites South Korea's president to Pyongyang – 10 February, 2018
CNN – Kim Jong Un invites South Korean President Moon to Pyongyang – 11 February, 2018
Author:
Impunity Watch Archive