By: Fernando Oliveira
Impunity Watch Reporter, South America
RIO DE JANEIRO, Brazil – On October 5th, 2017, Carlos Arthur Nuzman, the Brazilian Olympic Committee president, and his right-hand man, Leonardo Gryner, the general director of the Rio 2016 Organizing Committee, were arrested by Brazil's federal police. Both were allegedly involved in a voting-buying scandal that supposedly allowed Rio de Janeiro to host the 2016 Olympic Summer Games.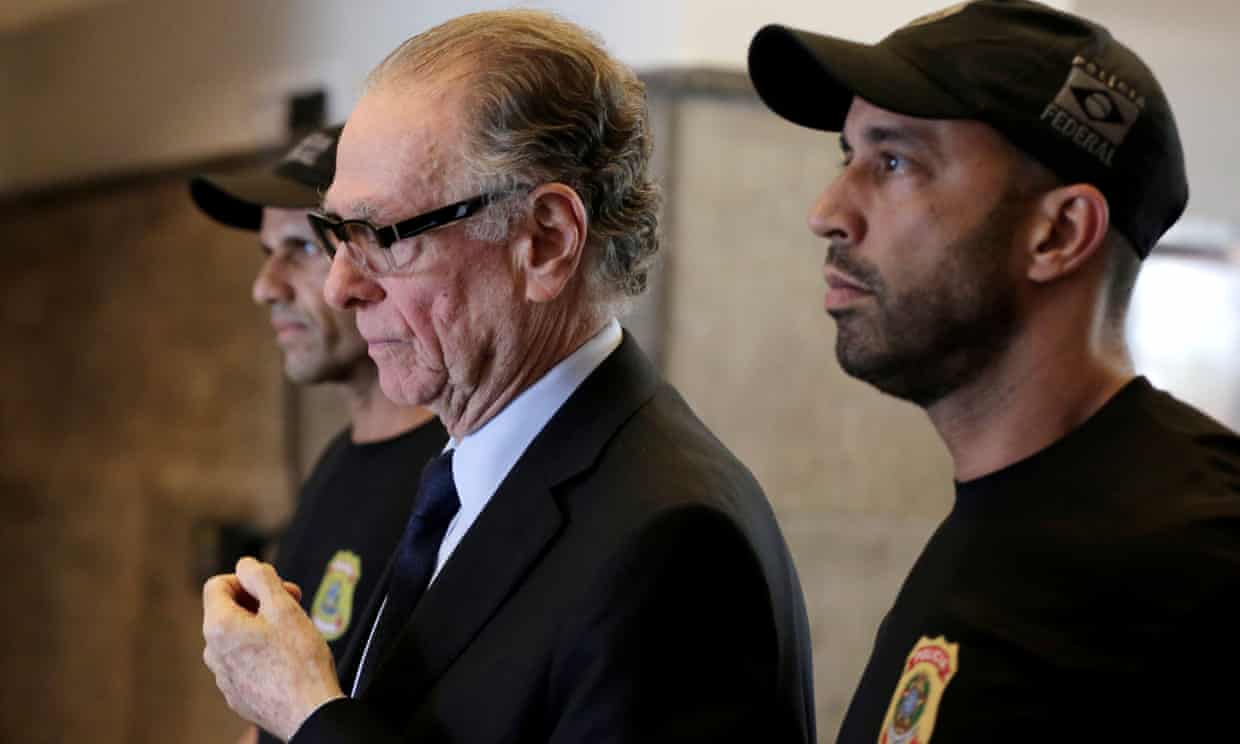 According to Brazilian federal prosecutors, Nuzman and Gryner controlled a complex criminal organization which, in 2009, "bought" Lamine Diack's vote to bring the Olympics to Rio de Janeiro. Indeed, the investigation has found several emails showing that Lamine Diack, a former IOC member from Senegal, received at least $2 million for promising to vote for Rio de Janeiro's candidacy during the poll held in Copenhagen in October 2009.
Nuzman, who is now 75 years old, was a Brazilian volleyball player who represented the national team from 1962 to 1968. Later on, he became head of the Brazilian Volleyball Confederation, from 1975 until 1995.  Since 1995, he has been BOC's president. According to investigators, in the last 10 years, his assets have grown more than 450%.
Additionally, investigators discovered that Nuzman concealed sixteen 1kg gold bars in a Swiss bank, which led federal prosecutor Fabiana Schneider to declare:
"While Olympic medalists chased their dreams of gold medals, leaders of the Brazilian Olympic Committee stashed their gold in Switzerland."
The ongoing investigation, called "Unfair Play," brought evidence that Nuzman and Gryner are involved in corruption, money laundering, and conspiracy.
Nuzman's lawyer, Nelio Machado claimed that Nuzman's arrest is wholly unnecessary, and constitutes a vehement flaw, mostly because it is clear that the election of Rio de Janeiro for the 2016 Olympic Games strictly followed the rules.
For more information, please see:
Reuters – Brazil police arrest Olympic committee chief in vote-buying scandal – 05 October 2017
New York Times – Brazil's Olympic Committee President Arrested for Corruption – 05 October 2017
ABC News – President of Brazilian Olympic Committee arrested – 05 October 2017
Folha de São Paulo – Brazilian Police Arrest Olympics Chief Carlos Nuzman in Alleged Vote-Buying Scheme – 05 October 2017
Author:
Impunity Watch Archive