By Sarah Lafen
Impunity Watch Desk Reporter, Europe
BERLIN, Germany — According to a report conducted by the German Interior Ministry, over 2,500 migrants in Germany were attacked in 2016 as the result of hate crimes.  560 migrants were injured, including 43 children.  Nearly 1,000 of the attacks were on migrant housing, and 217 of the attacks were on refugee organizations and volunteers.  An average of 10 attacks per day occured.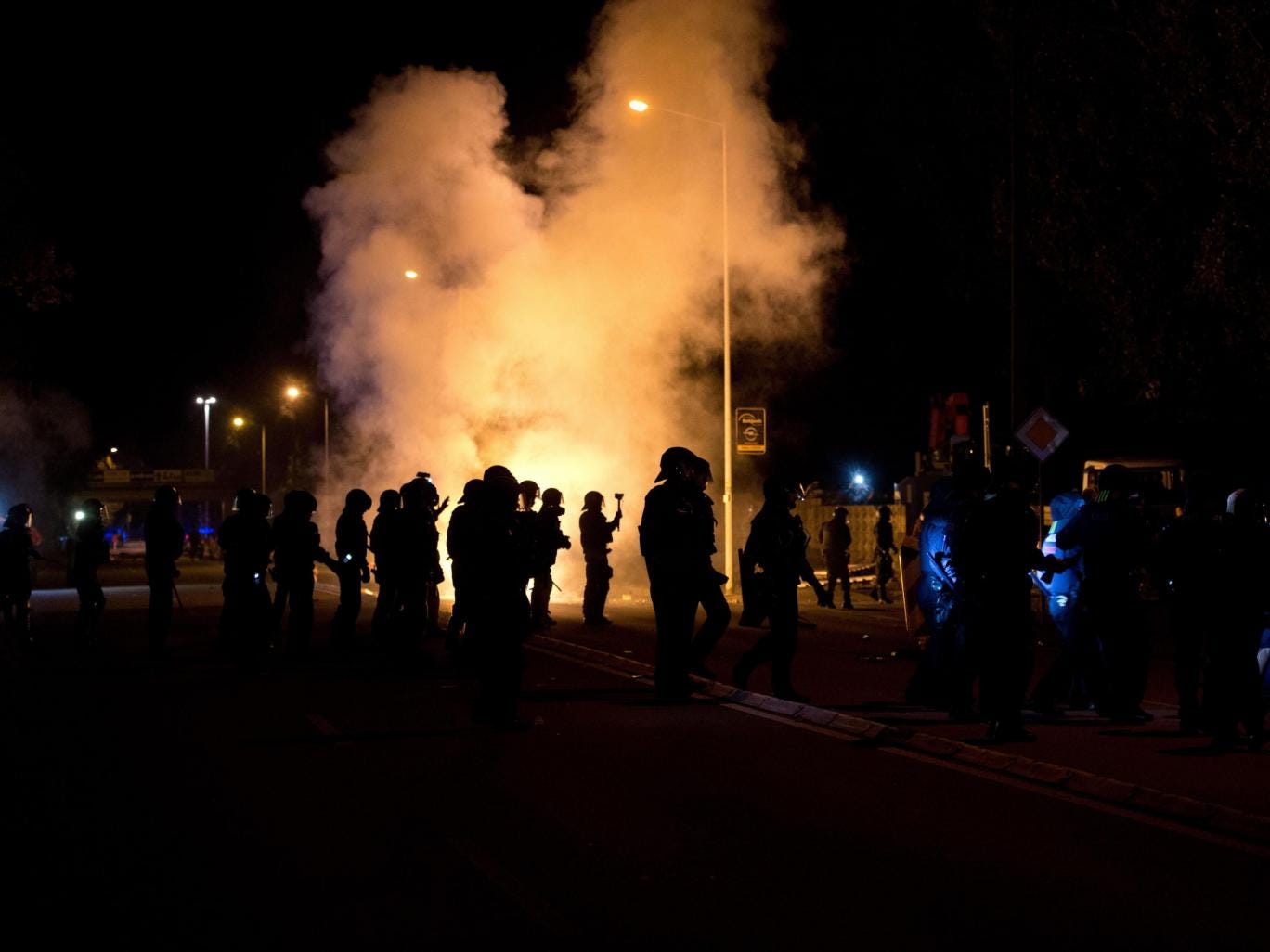 In February 2016, a neo-Nazi was sentenced to eight years in jail for burning down a sports hall which housed refugees and caused $3.7 million worth of damage.  In another instance, a group of onlookers cheered as an asylum shelter in eastern Germany was engulfed in flames.
German authorities have recently tightened their refugee procedures, practicing stricter benefit rules, speeding up the process of removing failed asylum seekers, and paying refugees to voluntarily return to their home countries.  Though the country is still struggling with a backlog of asylum applications, Germany's intake of refugees fell in 2016 to 280,000 from 890,000 in 2015.
The German government issued a statement strongly condemning the violence on refugees, commenting that "people who have fled their home country and seek protection in Germany have the right to expect safe shelter."
A left-wing politician with the Die Linke party, Ulla Jelpke, blames the violence on far-right extremism, and called upon the government to take stronger action to eliminate the violence.  Jelpke asked whether "people have to die before the right-wing violence is considered a central domestic security problem and makes it to the top of the national policy agenda" and called on the government to "stop giving the impression through new tougher asylum laws that refugees are a threat."
International human rights group Amnesty International commented that "there are structural problems in Germany with how it prevents and deals with hate crimes."  Amnesty called for "better risk assessments, more protection at certain locations and prosecutions of these appalling racist crimes."
2016 was the first year in which data was collected on the amount of attacks on refugees, so the total number of attacks cannot be compared with those of previous years.
For more information, please see:
Aljazeera — '10 Attacks a Day' Against Refugees, Shelters in 2016 — 26 February 2017
BBC — Germany Hate Crime: Nearly 10 Attacks a Day on Migrants in 2016 — 26 February 2017
The Independent — Nearly 10 Attacks on Refugees a Day in Germany in 2016 — 26 February 2017
International Business Times — Germany sees Hate Crimes Against Migrants Surge in 2016 to 3,500 — 26 February 2017