By: Katherine Hewitt
Impunity Watch Reporter, Asia
 COLOMBO, Sri Lanka – After recent acts of community violence between religious groups in Kandy, Sri Lanka, the government declared a state of emergency. Soldiers are now patrolling civilian areas in the city of Kandy. The declaration will last 10 days, after which the parliament will need to vote on furthering military action.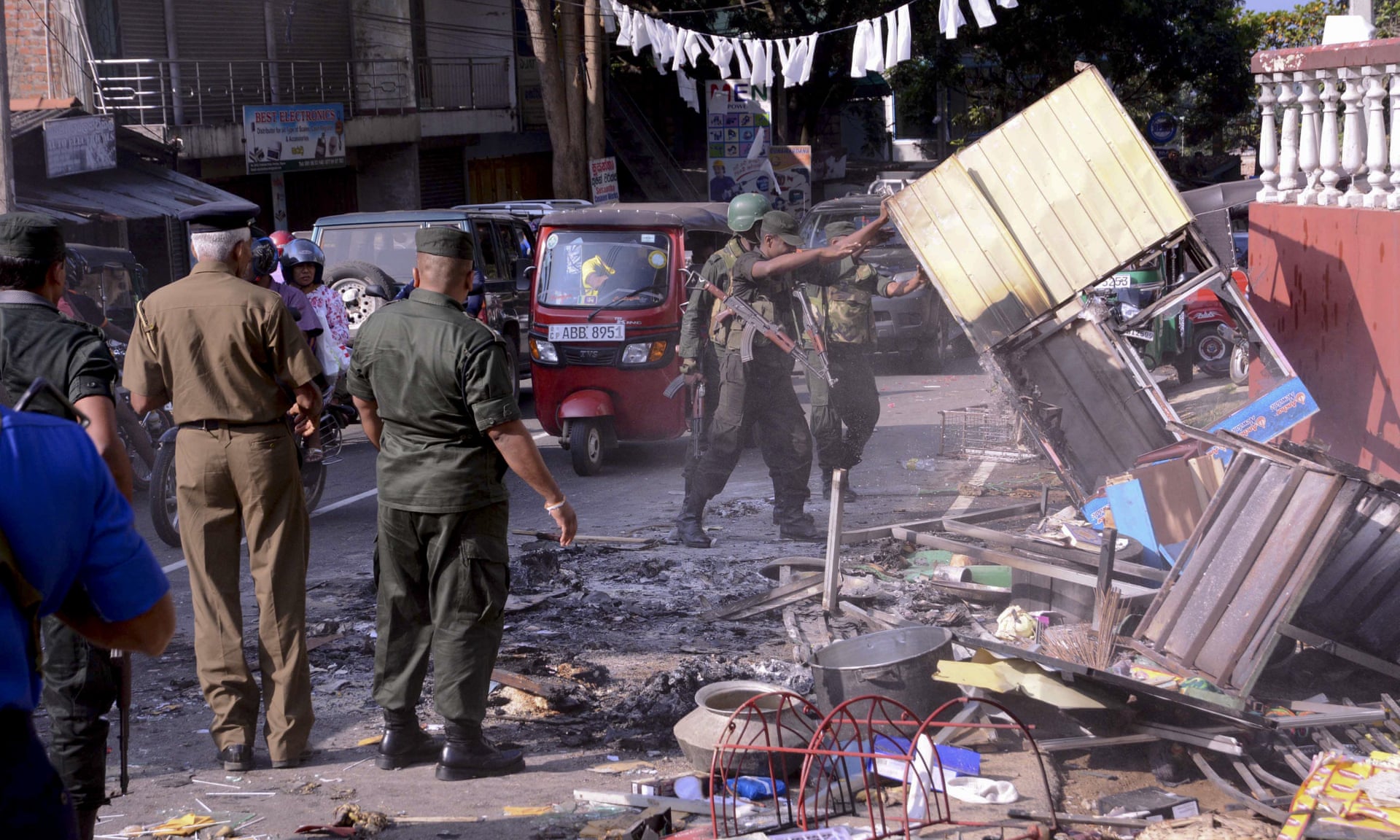 The violence in Kandy began in March 2018 when a group of Muslim men were accused of killing a Sinhala Buddhist man. Buddhists represent 75% of the population of Sri Lanka. In response, they targeted Muslim-owned businesses, homes, and a mosque, burning them down. Upon their arrest a group of Buddhist monks, known for violence, traveled to Kandy to attempt to release the men. However when they were not successful in their mission, they turned to creating violence in the city. The police stepped in arresting several and setting a curfew.
This is not the first attack against Muslims by Buddhists in Sri Lanka.  Since the end of the Civil War in 2011, tensions between the two religious groups have grown more tense.  A Sri Lankan expert at International Crisis Group notes that Buddhist attacks on Muslim populations occur quite regularly.
The government is concerned about the potential spread of religious violence throughout Kandy and the nation after this last wave. The Prime Minister posted on Twitter "As a nation that endured a brutal war we are all aware of the values of peace, respect, unity & freedom. The Gov[ernment] condemns the racist & violent acts that have taken place over the last few days. A state of emergency has been declared & we will not hesitate to take further action."
The state of emergency also widens the power of the police to detain suspects. Amnesty International's South Asia Director, Biraj Patnaik, is afraid that these powers could threaten the rights of minority groups and cautions the Sri Lanka government to follow obligations under International Human Rights Law.
For more information, please see:
Amnesty International – Sri Lanka: State of emergency must respect human rights – 6 March 2018
The Guardian – Sri Lanka declares state of emergency after communal violence – 6 March 2018
Human Rights Watch – State of Emergency Declared in Sri Lanka – 7 March 2018
Author:
Katherine Hewitt
Katherine Hewitt is a first year Masters of Arts in International Affairs candidate in the Maxwell School of Citizenship and Public Affairs at Syracuse University. She is pursuing a concentration in Peace, Security, and Conflict. Her interests lie in ethnic conflicts, particularly in the Post-Soviet Sphere. She expects to graduate in December 2018.