By Jenilyn Brhel
Impunity Watch Reporter, Europe
ISTANBUL, Turkey – A Syrian activist and her daughter, a journalist, were fatally stabbed in their home on September 21st in Istanbul's Uskudar neighborhood.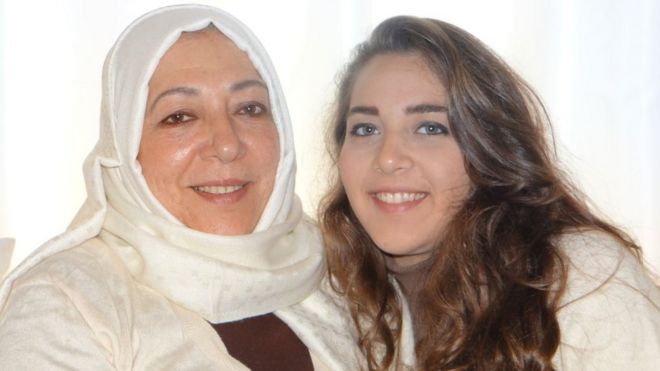 Orouba Barakat, 60, and her daughter, Halla, 23, were found stabbed to death in their Istanbul apartment.
Orouba was a prominent activist for the Syrian National Coalition, although she was critical of some of the opposition groups. She left Syria in the 1980s and worked for some time covering economic and political affairs for Arab newspapers. She had recently been investigating allegations of torture in prisons run by the Assad regime.
Halla was born in North Carolina. She was a freelance journalist for Orient News, TRT World and ABC News. Friends contacted police when Halla did not show up for work.
In the weeks leading up to their deaths, both women had received threats from Syrian regime supporters. A Turkish newspaper, The Cuhhiryet, published details indicating there were similarities between the killings of the mother and daughter and those known to have been committed by the Islamic State.
Family members believe that the killings were perpetrated by the Assad government. Orouba and Halla had been critical of Syrian President Bashar Assad's regime.
Orouba's sister, Shaza, said of the killings "We accuse the Syrian regime, the gangs, because we are against the unjust government, this deadly oppressor, which has killed three quarters of the Syrians and displaced the rest, and destroyed all of Syria."
Another relative, Suzanne Barakat, noted that the women "were vocal activists in the Syrian revolution, speaking truth to power, and raising awareness about the atrocities committed by the Assad regime."
There have been four other Syrian journalists murdered in Turkey since 2015.
The US State Department released the following statement concerning the murders: "The United States is deeply saddened by the deaths of Arouba and Halla Barakat. Halla served as a journalist for Orient News and we remember the courageous work of her mother, Orouba, a Syrian activist who reported on the Syrian regime's atrocities. The United States condemns the perpetrators of these murders and we will closely follow the investigation."
Orouba and Halla had been friends with American humanitarian worker Kayla Mueller, who was taken hostage by ISIS in Aleppo, Syria in 2013 and killed 18 months later.
Before their deaths, Orouba and Halla were preparing to start a charity for Syrian women living in refugee camps in Turkey in Mueller's honor.
For more information, please see:
ABC News – Syrian-American Journalist and her Mother, Friends of ISIS Hostage Kayla Mueller, Killed in Turkey – 22 September 2017
BBC News – Syrian Activist and Journalist Daughter 'Murdered' in Istanbul – 22 September 2017
New York Times – Syrian Activist and her Daughter Fatally Stabbed in Turkey – 22 September 2017
People – American Journalist and Activist Mom Found Strangled and Stabbed in Turkey: Reports – 22 September 2017
Washington Post – Syrian Activist, Journalist Daughter Found Dead in Turkey – 22 September 2017
Author:
Impunity Watch Archive