By: Adam King
Impunity Rights News Reporter, Africa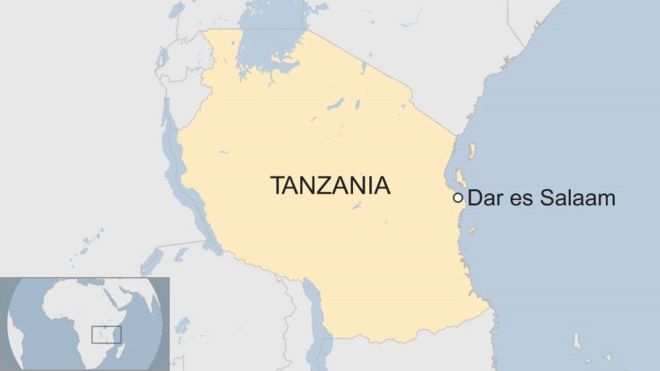 DADOMA, Tanzania  — Sibongile Ndashe, a South African attorney, among others were deported from Tanzania on accusations of promoting homosexuality. According to BBC News, "They were among 13 people arrested on 17 October for taking part in a meeting to discuss challenging a law stopping private health clinics from providing HIV and Aids services."
Prior to the deportation, Ndashe and her colleagues were held for a period of 10 days for the charges against them. The basis for the arrest is in question as Ndashe claims that she and her colleagues were held hostage and she plans to file suit as the meeting did not involve homosexuality. According to News24.
"She said the South African police tried to get information on their arrest but the Tanzanians refused to divulge anything. Ndashe was in the east African country along with other lawyers to facilitate a workshop on challenging the Tanzanian government's closure of HIV centers. They were arrested at the Peacock Hotel in the country's capital Dar es Salaam more than a week ago."
Homosexuality is currently a crime in Tanzania and is "punishable by up to 30 years in jail." In a September 2017 speech, Deputy Health Minister Hamisi Kingwangalla vowed to "fight with all our strength against groups supporting homosexuality in our country."
Homosexuality continues to be a subject of heated confrontation in Tanzania. The issue is not only related to those who identify homosexuals, but also has crossover with combating Aids in the country. In fact, Kingwangalla has been outspoken against aids clinics, who are trying to reduce the spread of the infection.
"Dr Kingwangalla's outspoken comments on Twitter follow the health ministry's move last week to suspend the activities of 40 drop-in HIV/Aids clinics, accusing non-governmental organizations of using them to promote gay sex."
Despite the recent public condemnation of homosexuality in Tanzania, the level of tolerance is somewhat higher as opposed to other African countries.
Despite the ban on homosexuality, Tanzania was until recently somewhat more tolerant towards gay people than many other African countries, but a rise in anti-gay rhetoric by the government has led to a spike in discrimination, correspondents say.
For more information, please see:
BBC News — 'Tanzania deports lawyers accused of promoting homosexuality' — 28 October 2017
News24 — 'We were held hostage at a Tanzanian police station – SA Human Rights lawyer' — 28 October 2017
AllAfrica — 'Tanzania Deports South African Human Rights Lawyer and 2 Others' — 27 October 2017
BBC News — 'Zanzibar arrests 20 over homosexuality' — 16 September 2017
BBC News — 'Tanzania threat to list gay people' — 20 February 2017
Author:
Impunity Watch Archive