By Ryan Aliman
Impunity Watch Reporter, Africa
ACCRA, Ghana – Seven communities in the Upper Eastern region of Ghana have officially decided to end the traditional practice of killing "spirit children" on Saturday.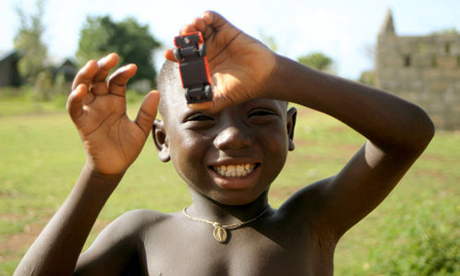 "Spirit children" are usually those who were born with physical disabilities, believed to have been possessed by evil spirits, or thought to cause the family bad luck. Babies labeled as such were then brought to "concoction men" who would give the young ones poisonous herbs to kill them and prevent them from bringing misfortune to their families.
Beginning Saturday, these "concoction men" will have new roles. Because of the ban on the killing of "spirit children", the "concoction men" of the towns of Kandiga, Manyoro, Mirigu, Nabango, Natugnia, Sirigu and Yua, will now be working with disabled children to promote their rights. Now addressed as "life promoters", they are tasked to visit various schools and communities to make residents aware of the lives and rights of children with disabilities. However, before they can assume this new role, they have to register themselves under the National Health Insurance – who will also reward them: four goats, a bicycle each and food for turning over a new leaf.
The proclamation to prohibit the practice once and for all is reportedly the result of 12 years of intensive education against infanticide by child rights group Afrikids Ghana. Nicholas Kumah, the organization's director, attributed the success of Afrikids' advocacy with the communities' realization that there is a need to change the local mindset. After more than a decade of rescuing and resettling families of over 67 children affected by the spirit-child phenomenon, involved community leaders finally saw the importance of protecting children especially those with deformities.
"One major achievement is how one child, Paul Apowida, who was accused of being a spirit child and was given infanticide, fought for his life and survived. Today, Apowida is a rifleman in the British Army," Kumah said. "What this means is that if anyone is caught in the act of accusing a child of being a spirit child and administering infanticide to that child, he will be made to face the full rigours of the law," he further explained.
Speaking on behalf of the chiefs and people of the seven communities, the Paramount Chief of Kandiga, Naba Henry Amenga-Etego, said that the "spirit children" were "victims" of a "demonizing practice". "We have lived with this practice for many years but it is a joy that we did not remain in this belief but did all we could to bring an end to it. No child should suffer any form of abuse as a result of whatever circumstances he or she is born with. . . . We will allow the law to deal with anybody who still goes ahead to engage in the practice," Amenga-Etego added.
For further information, please see:
BBC News – Ghanaians ban 'spirit child' killing – 29 April 2013
Ghana Business News – Seven communities abolish practice of killing infants with deformities – 29 April 2013
Global Post – 'Spirit children' killings banned in 7 Ghana communities – 29 April 2013
GhanaWeb – Killing of 'spirit children' abolished in Upper East Region – 28 April 2013