By Dan Krupinsky
Impunity Watch Reporter, Africa
JUBA, South Sudan – The commander in charge of troops in the Jonglei state in South Sudan was detained by the nation's army officials in the wake of allegations that soldiers under his command committed human rights abuses, including the killing of civilians.
General James Otong has not been formally charged, and army spokesman Philip Aguer said he will not be until the investigation into the alleged killings and human rights violations by the troops is complete. The general has been relieved of his command, however.
"Because of some allegations that some civilians have been killed, some properties were destroyed and looting took place…the commander of the area has to answer," Aguer said.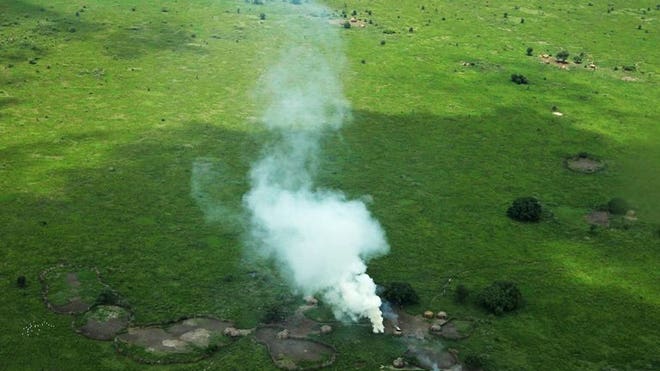 South Sudanese President Salva Kiir ordered army officials to arrest, charge and bring to trial any soldiers accused of committing human rights abuses in Jonglei State, in a speech last month.
According to Aguer, to this point he has received information on only one event, which occurred in late July. According to reports, two soldiers opened fire on four civilians that were walking to Pibor town. Two women were killed in the shooting, and the soldier accused of perpetrating the attack were immediately detained.
Despite only having specific reports of one incident at this time, Aguer added that the army is prepared to investigate any additional reports of human rights violations, such as civilians being shot by soldiers or property being looted.
The Jongle state has been a site of constant conflict over the past year, with ongoing clashes between the army and rebels led by their leader David Yau Yau, as well as interethnic clashes. More than 300 people died in clashes last month in Jonglei when thousands of fighters from the Lou Nuer ethnic group raided towns and villages belonging to members of the Murle group. Aguer would not say how many soldiers are deployed in the area.
Soldiers and other gunmen looted UN and aid agency stores in Pibor, including a key hospital, in May.
The fighting is having an indirect effect on the Sudanese people, as well.
According to Doctors Without Borders, many of those who fled in July due to the fighting are "still hiding in fear in the bush" around Pibor.
The recent heavy rains in the remote, impoverished area have only added to the hardships of the tens of thousands already displaced by the regional conflict.
"As the rains intensify and the living conditions become ever more precarious, the situation in Pibor county remains critical," according to a statement by Doctors Without Borders.
For further information, please see:
Blouin News – South Sudan arrests general following U.S. pressure – 21 August 2013
FOX News – South Sudan arrests general for rights violations – 20 August 2013
New York Times – South Sudan: Commander Arrested – 20 August 2013
Voice of America – S. Sudan General Detained, Soldiers Probed over Alleged Pibor Abuses – 21 August 2013