By: Danielle L. Gwozdz
Impunity Watch News Reporter, Africa
MOGADISHU, Somalia – A 19-year-old woman who alleged she was raped has been given a suspended jail sentence by a Somalia court.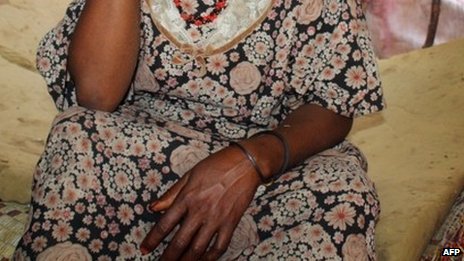 The woman, who spent three weeks in pre-trial detention, was convicted of defamation and lying and told she could not leave Mogadishu. Two journalists who reported her story were also convicted of the same offense.
The two men accused of raping the woman have not been brought before a court.
During the time of the suspended jail sentence, the woman will be confined to her home, said Judge Hashi Elmi Nur.
The journalists are to serve out their sentences, of one year and six months respectively, or pay a fine in order to win early release.
This is the second time this year that Somalia has jailed a woman for speaking out about rape and journalists for interviewing her.
Spokesman Ridwaan Haji said war-torn Somalia's courts were in their "infancy" and needed time to improve.
He also said that while the government stopped "a free pass and freedom of speech," journalists were also obliged to "take their role in society seriously and demonstrate social responsibility."
The Somalia government has said previously that sexual violence is unacceptable.
The BBC's Mohamed Moalimu in Mogadishu says the case raised fears among journalists about reporting rape.
The woman in this case has accused two men from the state-run Radio Mogadishu of raping her at gunpoint.
Last month Human Rights Watch called on the government to order a new and impartial investigation into the case, saying the response to the incident "has been marred by mismanagement, opacity, and the harassment of the female rape survivor and support service providers."
This "points to security officials trying to silence both those who report the pervasive problems of sexual violence and those who help rape survivors," HRW said.
Somalia is one of the most dangerous countries in the world for journalists.
Eighteen media professionals were killed in Somalia in 2012, the east African country's deadliest year on record, according to reports.
At least six media reporters have been killed this year.
In August, a Somali woman who said she was gang raped by African Union (AU) soldiers was held by police for questioning.
For more information, please visit:
BBC News – Somalia court sentences 'rape victim' – 9 December 2013
Horseed Media – Somali court sentences alleged rape victim, journalists – 9 December 2013
News.com.au – Somali court sentences alleged rape victim, journalists – 9 December 2013
The Hindu – Rape victim in Somalia sentenced, govt. defends court – 11 December 2013
The Nation – Somali court sentences alleged rape victim, journalists – 10 December 2013
The Daily Star – Somali court sentences alleged rape victim, journalists – 9 December 2013
News 24 – Somali 'rape' victim, journos sentenced – 9 December 2013