By Ashley Repp
Impunity Watch Reporter, Africa Desk
AMMAN, Jordan- Iraqi Christians have been a key target of ISIS, and are the group to experience some of the most heartbreak since ISIS began advancing through Iraq. Mosul, the heart of the Iraqi Christian community for over a thousand years, was aggressively targeting by ISIS. Residents were given three option, convert to Islam, be killed, or flee. Some chose to flee, first north to Irbil, then ultimately to Jordan. Most had to leave their lifelong homes, all of their possessions, and flee for safety in order to remain Christian. The bishop, as well as priests in the area, were executed. ISIS places the letter "N" (in Arabic pronounced "noon" "ن" ), on the doorways of shops and homes, as a shorthand reference to the word "nasrani," which means "Christian" in Arabic. The shops and homes were looted, damaged, and then made available for militants and their families to live in; a devastating experience for those forced to flee from life-long family homes.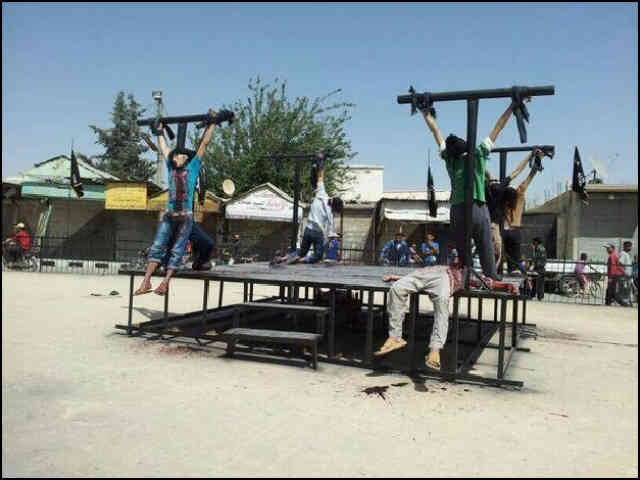 Jordan, in partnership with a Catholic charity, Caritas, extended an invitation for these refugees to seek shelter in Jordan, in recognition of the severe persecution faced by Iraqi Christians at the hand of ISIS.  Jordan has expressed concern that this latest round of persecution of Christians could mean that even more flee to the West, which is troubling as the Middles East once had a very large Christian population and majority in some countries. One refugee told Catholic and Muslim Jordanian leaders that "humanity is dead in Iraq," that men are running around with swords claiming that territory is now under Islamic rule, and that it is almost unimaginable that this is all occurring in the 21st century.  Another refugee suggested that he firmly believes that soon, there will be no Christians left in Iraq, as just in the past months, tens of thousands have fled, including whole Christian cities.
St. Mary's Church in Amman has become a refuge for many fleeing Christians, as well as some Muslims. The church has opened its doors to the refugees, providing over 100 people a place to sleep, but this is only a fraction of those Christians that have fled Iraq. Aid groups, including IsraAID, and Israeli organization, has provided aid to the Christian refugees, supplying mats for beds, and food for infrants, among other needs. Father Khalil Jaar, the priest at St. Mary's Church said that the doors of the church will be open and he is willing to help anyone that comes to him in need during this time of crisis and upheaval.
Authorities warn that things are likely to get worse, and more complicated in the coming weeks and months, as more and more flee persecution, and the weather begins to become colder.  It often snows in this region of Jordan during the upcoming months, and nearly all of the refugees have fled with nothing but the clothes on their backs and a handful of family keepsakes. Peace seems hardly a faint possibility as the situation becomes more dire in Iraq. One man, Basem Peter Rafael, an Iraqi Catholic who fled to Jordan during the Gulf War with his family, said that when his son was born 23 years ago during the war, they named him Salam, the Arabic word for peace, with the hope that peace would soon come to the region. Two decades later, peace seems even further away.
For more information, please visit:
BBC News- Iraqi Christian Refugees Lament Lives Destroyed by ISIS– Oct. 14, 2014
BBC News- Escaping ISIS- Iraq's Christians find refuge at Jordan church– Oct. 5, 2014
Israel 21c- IsraAID Assists Christian and Yazidis refugees fleeing ISIS– Oct. 19, 2014
Aljazeera- Islamic State takes Iraqi Christian town– Aug. 7, 2014
BBC News- Refugee misery for Iraqi Christians who have fled IS– Oct. 19, 2014