By Samuel Miller
Impunity Watch Reporter, North America and Oceania
WASHINGTON, D.C., United States of America — On Monday, as a part of a renewed effort to reform the criminal justice system, President Barack Obama has commuted the prison sentences of 46 drug offenders. Obama said the move was part of his larger attempt to reform the criminal justice system, including reviewing sentencing laws and reducing punishments for non-violent crimes.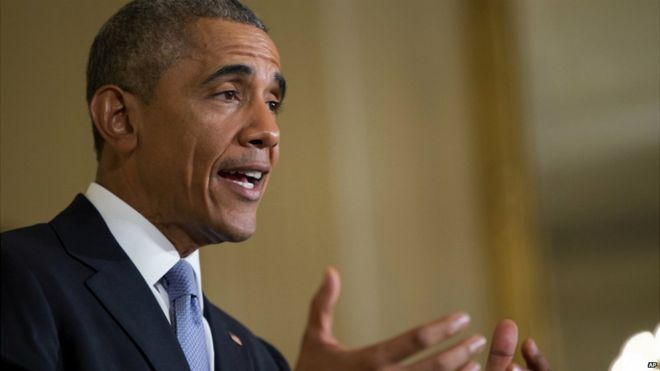 The prisoners will all be released by Nov. 10.
"I believe that at its heart, America is a nation of second chances," President Obama stated, "and I believe these folks deserve their second chance." Furthermore, the President went on to say, "Their [the prisoners] punishments didn't fit the crime, and if they had been sentenced under today's laws, nearly all of them would have already served their time."
President Obama's action brought the total number of commutations he has issued to 89, exceeding that of any president since Lyndon B. Johnson, who commuted 226 sentences. In fact, President Obama has now commuted more sentences than the last four presidents combined.
Of the 89 commutations Obama has granted while in office, 76 have gone to nonviolent drug offenders who met criteria set by the Justice Department last year. The commutations come as the administration is working to reduce costs and overcrowding in federal prisons and to provide relief to inmates who were sentenced under the harsh guidelines put in place in the late 1980s as the country was grappling with the crack cocaine epidemic.
The president also called on Republicans and Democrats in Congress to change anomalies in federal sentencing laws, kicking off a week of presidential events devoted to the criminal justice system. Noting that Republicans have also expressed interest in criminal justice reform, Obama said, "The nation is spending too much money on incarceration of individuals who received long sentences for relatively minor drug crimes."
This week's focus on criminal justice signals a renewed bid by President Obama's administration to tackle what he sees as a lack of fairness in the system. On Thursday, President Obama is expected to become the first sitting president to visit a federal prison when he goes to the El Reno Federal Correctional Institution outside of Oklahoma City.
For more information, please see:
BBC News — Obama frees drug offenders whose terms 'didn't fit crimes' – 13 July 2015
CNN — President Barack Obama commutes sentences of 46 drug offenders – 13 July 2015
NY Times — Obama Commutes Sentences for 46 Drug Offenders – 13 July 2015
USA Today — Obama's clemency grant largest since the 1960s – 13 July 2015
Washington Post — Obama commutes sentences of 46 nonviolent drug offenders – 13 July 2015