By Christine Khamis
Impunity Watch Reporter, Asia
BEIJING, China –
Chinese authorities confirmed on Friday that 28 people suspected of involvement in a coal mine attack in September had been killed. News of the killings had surfaced earlier in the week, but the killings have not been officially acknowledged until now.
Because China censors information in Xinjiang, there is still limited information on the killings known at this time. Initially, 17 people were reported to have been killed for their involvement in the coal mine attack at the Sogan Colliery in Aksu. It is believed that three main suspects were killed, along with their families.
Radio Free Asia, a news source funded by the United States, first reported earlier this week that officials had killed 17 suspects, including women and children. The report stated that the suspects were killed in the Xinjiang region, an area near the China-Kazakhstan border. Radio Free Asia quoted a Xinjiang police officer as saying that Chinese military forces blew up a cave where the suspects were hiding.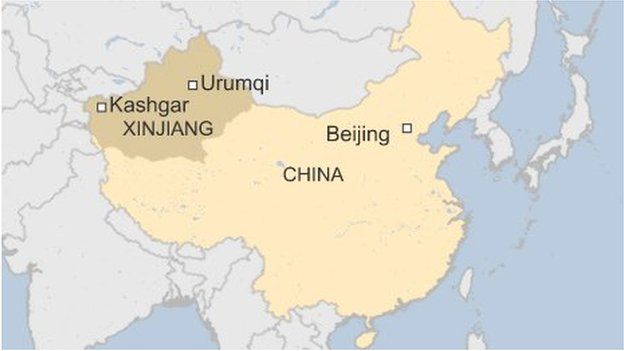 A statement posted on China's Ministry of Public Security website last week stated that the "terrorists were killed on the 56th day of a 'pursue and attack' operation in the region". Radio Free Asia reports that the statement was taken down shortly after.
The Chinese government has not officially addressed September's attack on the Sogan Colliery. Radio Free Asia has reported that most of the victims were Han Chinese, the ethnic majority in the region. A report by Tianshin, a state-run news website, stated that only 16 people were killed in the coal mine attack. However, according to the victims' relatives and residents in the area, the attack killed over 50 people.
Chinese officials have heightened their campaign against what they see as a growing radical separatist movement led by the Uighurs, a Muslim minority. The Chinese government has increasingly restricted the Uighurs' culture and religion, including their right to participate in religious worship.
Hundreds of people have died in Xinjiang and other areas of China over the past three years. China has placed the blame for the unrest on Islamic militants, but the Uighurs say that China's controls over their religious and cultural practices are inciting violence in the region.
China has denied committing human rights abuses in the Xinjiang region and states that it is fighting against Islamic radicals in the area. Following the attacks on Paris last week, Chinese leaders called for foreign nations to join China's efforts to eliminate terrorist movements in Xinjiang. Wang Yi, China's foreign minister, stated that there could be no double standards and that terrorism was also occurring in China. Some have criticized China's statements, saying that nations should be cautious of accepting China's definition of terrorism.
For more information, please see:
New York Times – China Acknowledges Killing 28, Accusing Them of Role in Mine Attack – 20 November 2015
BBC – Chinese Forces 'Kill 17 in Xinjiang' After Colliery Attack – 18 November 2015
New York Times – Police in China Kill 17 Linked to Mine Attack, Report Says – 18 November 2015
Reuters – Chinese Security Forces Kill 17 in Xinjiang: Radio Free Asia – 18 November 2015
Radio Free Asia – Chinese Authorities Kill 17 Suspects in Xinjiang Attack, Including Seven Women and Children – 17 November 2015