By Kaitlyn Degnan
Impunity Watch Reporter, South America
BRASILIA, Brazil —  Officials report that infections of the Zika virus have been found in 20 Latin American countries. Zika was originally discovered in Uganda in 1947 and outbreaks have historically been contained to Africa, South East Asia and the Pacific Islands. The disease was first reported in Brazil in May 2015. Although scientists are not yet sure how the disease reached Brazil, it is possible that it travelled with visitors during the 2014 World Cup, or by French Polynesian competitors participating in a canoe race.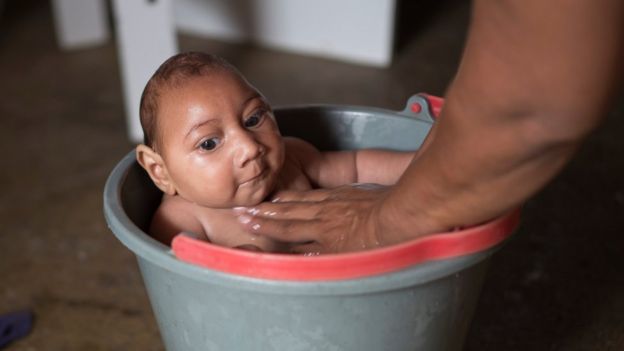 While Zika symptoms are usually mild, the concern with this outbreak is that the disease has been linked to a rising number of cases of children born with microcephaly, wherein a child is born with unusually small heads and brain damage. Brazilian health authorities have tracked 4,000 cases of microcephaly since October of 2015. This number is especially concerning considering that only 150 cases were reported during all of 2014.
Some governments in the region have responded to the outbreaks by warning women not to get pregnant, a move that has prompted criticism. Colombia, Ecuador, El Salvador and Jamaica have so far asked women to put off pregnancies for periods of time as short as 8 months (Colombia) to until 2017 (El Salvador). Monica Roa, a member of Women's Link Worldwide called the move "Incredibly naïve" in a "region where sexual violence is prevalent."
Brazilian officials have expressed further concern that cases of the virus may be connected to Guillain-Barré syndrome, a rare condition where a person's immune system attacks their nervous system. Those affected often suffer from paralysis and need life support. The syndrome is usually so rare that it isn't required to be reported to Brazil's Health Ministry. However, in the past year, there have been hundreds of cases Guillain-Barré in northeast Brazil, the area most affected by the Zika virus.
The Center for Disease Control is considering Guillain-Barré a serious risk, however they caution that "reports must be treated as anecdotal because little pertinent supporting diagnostic information is available." The C.D.C and Brazil will be conducting a study to evaluate the connection between Zika and the syndrome.
According to the Pan American Health Organization and the World Health Organization, there is an "increase of congenital anomalies, Guillain-Barré syndrome, and other neurological and autoimmune syndromes in areas where Zika virus is circulating."
For more information, please see:
BBC – The alarming threat of Zika virus – 21 January 2016
New York Times – Zika Virus May be Linked to Surge in Rare Syndrome in Brazil – 21 January 2016
PRI – Brazil fears new danger from Zika virus: Paralysis – 21 January 2016
Voice of America – Brazil Defects Linked to Zika Virus Still Rising in Brazil – 21 January 2016
Washington Post – U.S., Brazilian officials probing possible link between Zika virus, rare paralysis condition – 21 January 2016
Latin American Dispatch – Zika Virus Prompts Brazil and El Salvador to Warn Pregnant Women – 22 January 2016
NBC – Zika Virus Spreads to 20 Latin American Countries – 22 January 2016
Vox – As Zika virus spreads, women in Latin America are told to delay pregnancies – 22 January 2016
BBC – Zika virus triggers pregnancy delay calls – 23 January 2016