By: Nicole Hoerold
Impunity Watch Reporter, Asia 
Tensions are rising with North Korea as Kim Jong Un continues to threaten the United States. North Korea has actively begun a campaign to grow its nuclear weapons supply and develop means to convey those weapons further than has ever been possible for the autarkic country. Last week, the country put on a display of its power in a military parade through the capital. A few days later, the North Korean government tested its long-range missiles, which failed almost immediately.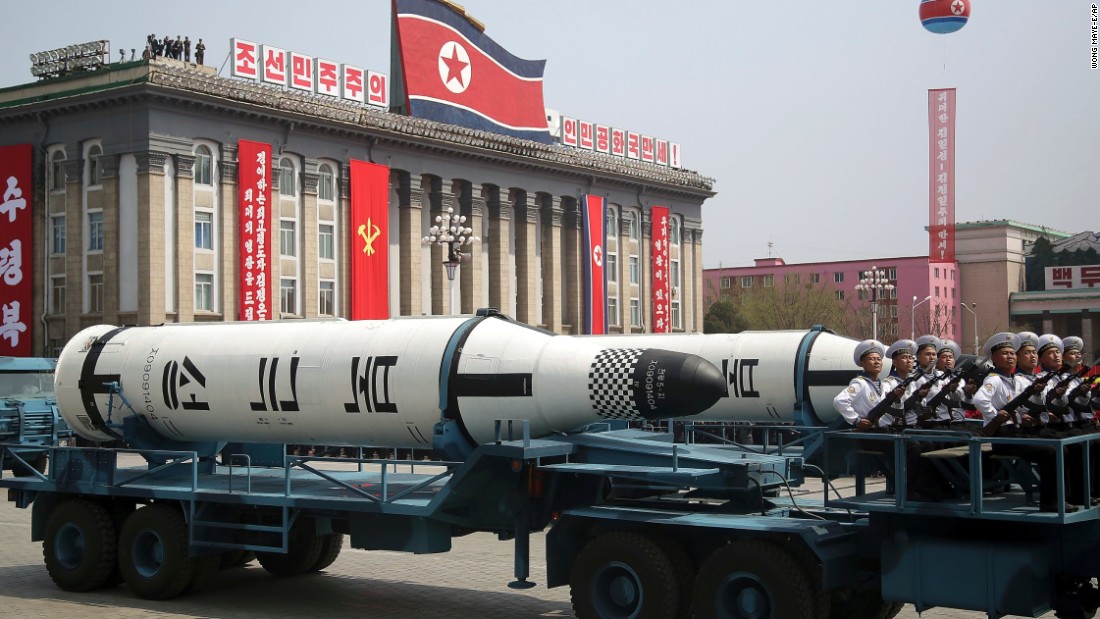 This week, North Korea has stated it is "ready to sink" a U.S. aircraft carrier headed its way. The aircraft carrier was dispatched by President Donald Trump amid warnings that U.S. patience towards North Korea's nuclear weapons program has come to an end.
Even more troublesome is the detention of a third U.S. citizen in North Korea. On April 21, 2017, Korean-American Tony Kim was detained as he attempted to leave the country. Kim had spent a month teaching an accounting course at the Pyongyang University of Science and Technology. His arrest is the third arrest of U.S. citizens trying to leave the country.
The human rights implications of North Korea's actions are vast. It is unclear what conditions U.S. prisoners face in North Korea. Additionally, North Korea's willingness to use nuclear weapons is a major national security concern for every nation on Earth. It is unclear what lies ahead, but it is clear that measures need to be taken to ease tensions between North Korea and the U.S.
For more information, please see:
Reuters – North Korea detains third U.S. citizen – 23 April, 2017
CNBC – North Korea reportedly detains US citizen as rhetoric, tensions ramp up – 23 April, 2017
Sydney Morning Herald – North Korean threats will leave alliance countries little choice – 24 April, 2017
BBC – North Korea 'ready to sink' US aircraft carrier Vinson – 23 April, 2017