By David Sophrin
Impunity Watch Reporter, Europe
YEKATERINBURG, Russia – An elderly man in the Russian city of Yekaterinburg was allegedly attacked and robbed by local police officers after being unable to produce identification.
Sergei Beloglazov, 62, was returning to his home from a supermarket when he was stopped by a police officer.  The officer demanded identification from Beloglazov.  When Beloglazov informed the officer that he did not have identification with him, the policeman proceeded to push Beloglazov to the ground and kicked him repeatedly.  He was then placed under arrest and placed in jail.  Russian citizens are required by law to have their identification papers on them at all times.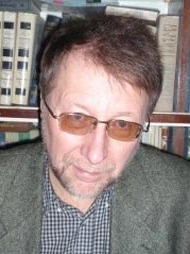 The story of Beloglazov's attack was made public after the story was reported by a blogger on a social-networking website.  The day after the assault Beloglazov, who is a classical pianist and professor at Ural State University, filed a complaint with the local prosecutor Yury Ponomarev.  In the aftermath of the story breaking nationally, local police authorities promised to investigate the attack.  Ponomarev has assured the public that "if the police officers are guilty, the head of the Interior Ministry administration will sign an order for the police officers to be called to disciplinary account."  As a result of the attack, Beloglazov has lost movement in his hands.
The police officers allegedly involved in the attack have been charged with exceeding their official authority through the use of violence, a charge punishable by up to ten years in prison.
The attack on Beloglazov marks that latest in a string of police brutality incidents in Russia within the last year.  Moscow police officer Denis Yevsyukov, who had been drinking while working, shot and killed three people in a city supermarket this past spring.  This most recent attack has inflamed public outcry on the issues of police brutality and corruption in local and national police forces.
For more information, please see:
RADIO FREE EUROPE – Controversy Brewing Over Police Beating Of Elderly Russian Pianist – 11 February 2010
BBC – Russia probes 'police beating' of pianist – 10 February 2010
THE OTHER RUSSIA – Charges Filed Against Police for Beating Composer – 10 February 2010
NEWS 24 – Cop beating of pianist probed – 10 February 2010