by Michael Yoakum
Impunity Watch Reporter, North America
NEW YORK CITY, United States – The New York City Police Department said Tuesday that it has disbanded a special unit of plainclothes detectives tasked with mingling with Muslim communities to discover terror plots. The Zone Assessment Unit, developed with the aid of the CIA in the wake of 9/11, acknowledged that it monitored Muslim owned businesses and places of worship.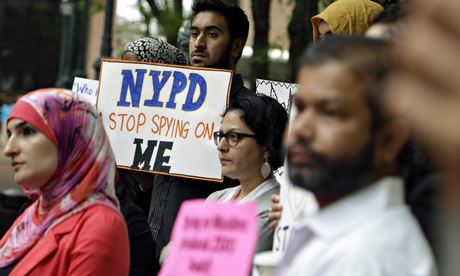 NYPD spokesman Stephen Davis confirmed that detectives from the Zone Assessment Unit were reassigned to other operations in the department's intelligence division.  New York Mayor Bill de Blasio considered disbanding the unit a "critical step forward in easing tensions between the police and the communities they serve, so that our cops and our citizens can help one another go after the real bad guys."
Disbanding the Zone Assessment Unit is just one of many anticipated rollbacks in post-9/11 intelligence gathering within the NYPD under new Police Commissioner William Bratton.  The new Commissioner will also consider scaling back overseas operations that deploys NYPD officers to stations in London, Paris, Tel Aviv and Amman.
NYPD officials stated that disbanding the controversial unit was part of a conclusion that information could be more easily gathered through direct interaction with the Muslim community.  One high-ranking NYPD official stated in a 2012 deposition that the unit never generated a single piece of actionable information during its six years of operation.
News of the Zone Assessment Unit's work drew negative reactions in Washington.  34 members of Congress expressed the need for a federal investigation of the NYPD while Attorney General Eric Holder said he was disturbed by the news.  The Department of Justice is reviewing complaints received from the Muslim community.
Reporting on the unit also triggered an investigation by the Inspector General for the CIA, who was concerned about the involvement of a CIA operative in setting up this program.  The investigation ultimately concluded that the CIA did not violate its own policies prohibiting domestic spying.
Former NYPD Commissioner Ray Kelly, who helped set up the Zone Assessment Unit, has defended its use, saying his officer observed legal guidelines.
For more information, please see:
ABC News – NYC Police Rolling Back Some Counterterror Efforts – 16 April 2014
CNN – New York Police Department disbands unit that spied on Muslims – 16 April 2014
Fox News – NYPD ends Muslim surveillance program – 15 April 2014
The Guardian – NYPD disbands controversial Muslim surveillance unit – 15 April 2014
The New York Times – New York Drops Unit That Spied on Muslims – 15 April 2014