By: William P. Hendon
Journal of Global Rights and Organizations, Associate Articles Editor
THE HAGUE, Netherlands – On February 4, 2021, the International Criminal Court (ICC) found Dominic Ongwen guilty of 61 crimes against humanity, including four counts of rape, 4 counts of sexual slavery, 2 counts of forced pregnancy, and one count of forced marriage.  Ongwen was a leader of the Lord's Salvation Army in Uganda.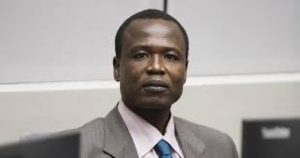 The ICC had been looking for Ongwen for crimes committed in Uganda from July 2002 to December 2005. In December 2014, Ongwen gave himself up to the Central African Republic's government who then turned him over to the ICC within ten days. Ongwen's trial began December 6, 2016.
In 2010, the ICC issued the first warrant for a sex crime committed in furtherance of genocide. Critics say the lack of sex crime prosecutions is because the ICC's prosecutor, Luis Moreno Ocampo, needed quick and easy cases to build the organization's reputation. Others say the organization doesn't prosecute sex crimes because of cultural stigmas and differences among peoples.
Acts of sexual violence have historically been brought under charges of war crimes or crimes against humanity. The ICC has expanded the definition of crimes against humanity to include crimes such as rape or forced pregnancy. Yet, the ICC has only indicted 44 people in its history. Sex crimes remain ignored and overlooked in favor of easier cases with easier evidence.
Seven witnesses testified at trial about their forced sexual encounters with Ongwen. Three of the women were Ongwen's "wives." One witness said, "When I started crying he asked me 'between death and life, what do you choose?'" Another witness said, "I was only crying. I did not say anything nor refuse to sleep with him because I was fearful because he was commander and if I said anything or refused I would be killed."
The pursuance of convictions of gender-based crimes against women and girls, under Article 7 of the Rome Statute, is pivotal for the ICC. The decision recognizes that biological females are affected by sex crimes differently than their biological male counterparts. It also allows for the organization to publicly announce that sex crimes are mainly gender-based. While this doesn't mean to discredit other forms of sex crimes (namely, those committed against same-sex people and those committed against non-cisgender people), it is a step forward.
Ongwen was kidnapped by the LRA on his way to school as a boy. A psychiatrist at trial said Ongwen tried to escape the LRA with a few others; upon their capture, Ongwen was forced to skin another kidnappee alive. At trial, he said, "I'm one of the people against whom the LRA committed atrocities."
For further information, please see:
BBC – Dominic Ongwen – from Child Abductee to LRA Rebel Commander – 4 Feb. 2021
BBC – LRA Commander Dominic Ongwen Appears Before ICC in The Hague – 26 Jan. 2015
ICC – Dominic Ongwen Declared Guilty of War Crimes and Crimes Against Humanity Committed in Uganda – 4 Feb. 2021
ICC – Decision Scheduling a Hearing on Sentence and Setting the Related Procedural Calendar – 4 Feb. 2021
ICC – Rome Statute of the International Criminal Court – 1 July 2002
Modern Ghana — ICC Confirms 70 Charges Against Ugandan LRA Rebel Leader — 21 Jan. 2016