By: Alessa Rodriguez
Impunity Watch News Staff Writer
CARACAS, Venezuela – Venezuela is a rarely talked about South American country handling corruption and instability that is impacting its people so much that the ICC has been investigating the government since 2018. It is currently being led by Nicolas Maduro, and since his presidency the country has been repressing its citizens from speaking up as to the conditions of their country. Six ICC countries have asked the prosecutor to investigate the potential crimes in Venezuela, the first time countries have jointly asked for an investigation into another ICC member country and one of the first cases in the Americas region.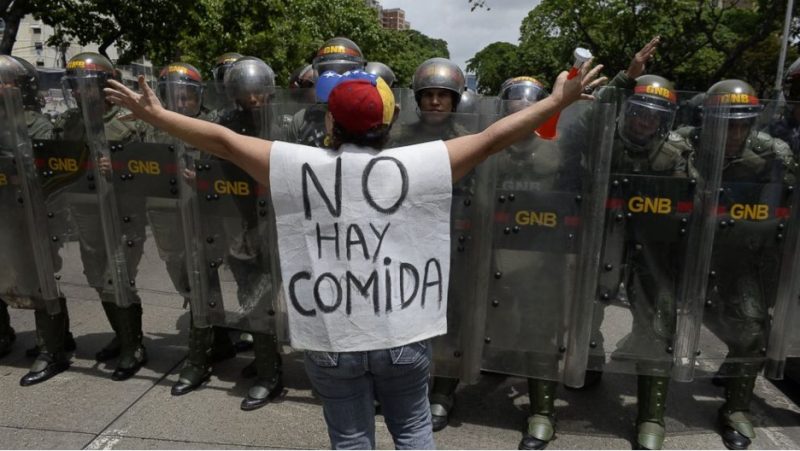 The violations and crimes being alleged are part of a widespread and systematic attack against the population. The allegations include crimes against humanity of imprisonment or other severe deprivation of liberty; torture, rape, and other forms of sexual violence; persecution against identifiable groups on political grounds by civilian authorities, members of armed forces, and government supporters.
Such commanders and superiors should have known about the crimes and did not take measures to prevent or repress them, they may have committed the abuses and covered them up, allegations say. Between 2016 and 2019 police and security forces killed nearly 18,000 people for alleged resistance to authority, the people were seen as government opponents, so agents executed them during raids after anti-government protests. The UN has also concluded that the authorities and pro-government groups had committed the violations, amounting to crimes against humanity.
In April 2021, the Human Rights Watch documented new cases, alleging that there is a pattern of systematic abuses that have led to international inquiries. A court filing from June of that year concluded that the authorities were unwilling to investigate or prosecute the cases because the domestic government had shielded people from criminal responsibility and that those proceedings have not been conducted independently. It has been determined that the Judiciary, Venezuela's Supreme Court, has stopped functioning as an independent branch of government and is complicit in the abuses.
As of now, there is still no real conclusion to the investigation, nor has there been any trials.
For further information, please see:
Council on Foreign Relations – Instability in Venezuela – 6 Jan. 2023
Human Rights Watch – News – Venezuela: ICC Investigation Opens – 3 Nov. 2021
ICC – Investigations – Venezuela – Situation in the Bolivarian Republic of Venezuela – Feb. 2018