By: Danielle L. Gwozdz
Impunity Watch News Reporter, Africa
ABUJA, Nigeria – Suspected Islamist militants have opened fire on security forces in Nigeria's capital this past Friday, killing at least seven. Security forces state this shootout was with Boko Haram, but witnesses claim it was an attack of unarmed squatters.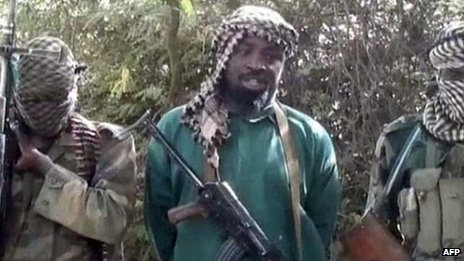 The State Security Service ("SSS") did not give any details as to how many people were killed in the attack. A witness told BBC that he saw nine bodies.
The SSS intelligence service said its forces had been searching an area behind the Apo Legislative Quarters for weapons after a tip-off from arrested members of the anti-government Boko Haram group when they came under fire and shot back.
It mentioned injuries, but no deaths.
This will be the first clash involving Islamists in the capital this year if Boko Haram did open fire. Boko Haram is a group that wants to impose sharia or Islamic law in northern Nigeria.
Boko Haram is most active in north-eastern Nigeria, where a state of emergency was imposed in May.
Attacks in the north-east have increased recently despite a massive military deployment to the worst-affected areas.
However, other witnesses claim that the shooting came during an attempt to move squatters. Six witnesses told Reuters the house was owned by a military man who wanted them to leave his property.
The BBC's Mohammed Kabir Mohammed in Abuja says the shooting occurred at a two-story building which has been built, but not yet complete. Young men have been using the building to sleep at night.
Although witnesses claim a different number of bodies seen, a doctor who declined his name because he was not authorized to speak to the news stated that there were seven dead.
A Reuters reporter saw a police vehicle dump three bodies and then drive off, "leaving a trail of blood."
Also, there was no security presence at the hospital, as might have been expected if there had been Boko Haram suspects among the wounded.
A statement from the SSS said: "No sooner had the team commenced digging for the arms than they came under heavy gunfire attack by other Boko Haram elements. Some persons were injured and 12 others have been arrested in connection with the incident."
However, a 28-year old witness being nursed for leg wounds stated that he was one of the squatters during the attack. He further said that the owner had come on Wednesday and told them to leave, but they refused because they were paying a security guard to be there.
The witness, Mohammed, further stated that the security guard left on Thursday and then around midnight five pick-up trucks arrived carrying armed personnel.
"They began firing. It was crazy," Mohammed said. "We were running helter skelter and bullets were flying."
Last month, the army said it had killed Boko Haram's leader Abubakar Shekau but this has not been confirmed and the militants' attacks have continued.
For more information, please visit:
BBC News – Nigeria's 'Boko Haram': Abuja sees security forces targeted – 20 September 2013
Aljazeera – Deaths reported in Nigeria shootout – 21 September 2013
Chicago Tribune News – Nigerian forces raid building in Abuja, seven killed – 20 September 2013
Africa Review – Boko Haram attack': Abuja sees security forces targeted – 20 September 2013
War News Updates – Multiple Attacks By Boko Haram And A Massacre Are Being Reported In Nigeria – 20 September 2013
Author:
Impunity Watch Archive