By Max Bartels 
Impunity Watch Reporter, Oceania 
Canberra, Australia 
On Friday, Australia's Immigration Minister, Scott Morrison, signed a deal with Cambodia's Interior Minister Sar Kheng for Cambodia to accept some of Australia's rejected asylum seekers for money. The deal requires Australia to pay $40 million (Aus.) over a four-year period to cover resettlement costs. A spokes person for Morrison pointed out that under the deal only those refugees that chose to go to Cambodia would be sent. The trial phase is set to begin first and Cambodia has said that it plans to take between two and five people from the Australian refugee center on Nauru for relocation to Cambodia. It is understood that the deal could involve the relocation of up to 1,000 refugees from Nauru to Cambodia.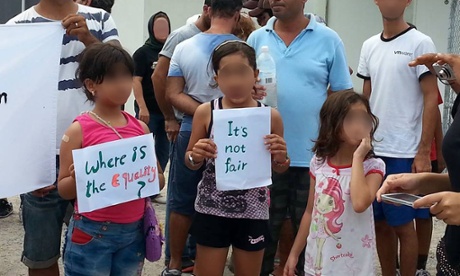 Political opposition groups in both countries have voiced their dissent about the new deal. The Australian Green Party has said that the refugees would be at high risk of abuse and exploitation in Cambodia. The Australian opposition parties have warned that the level of rape, sexual assault and sexual exploitation in Cambodia have increased dramatically in recent years. These groups have also said that any deal signed with Cambodia must get Parliamentary approval first. So far Parliament has not voted on the new refugee deal and has only approved refugees to be sent to Nauru and Papua New Guinea.
Human rights groups have also voiced their displeasure with the deal. The U.N. Commissioner for Human Rights was not involved in the deal and a spokes person said that there is concern with such a bilateral agreement that might involve the divesting of certain obligations under the refugee convention. The director of Australian Human Rights Watch said the deal would send people to a country that has a terrible record of protecting refugees and has many human rights issues of its own.
The Refugees of Nauru have said that they will reject the offer to be relocated in Cambodia. Those refugees that have been interviewed stated that it was the common opinion amongst the camp that Cambodia is very poor with a long history of abuse and killings. 80 refugees staged a protest outside the Australian High Commission on Nauru in response to the deal.  Australia has also recently granted temporary visas to refugees on Christmas Island, who arrived on the same boats as those on Nauru but those on Nauru now only have the option of going to Cambodia.
For more information, please see:
The Guardian — Australia Signs Controversial Refugee Transfer Deal with Cambodia — 26 September 2014
ABC News — Scott Morrison to Sign MOU on Refugee Resettlement, Cambodian Government Says — 25 September 2014
BBC News — Australia and Cambodia Sign Refugee Resettlement Deal — 26 September 2014
The Phenom Phen Post — Refugees in Nauru Protest — 30 September 2014
Author:
Impunity Watch Archive