by Yesim Usluca
Impunity Watch Reporter, Middle East
MANAMA, Bahrain — The wife and infant son of a London-based human rights activist were prevented from departing Bahrain, and detained and questioned for several hours.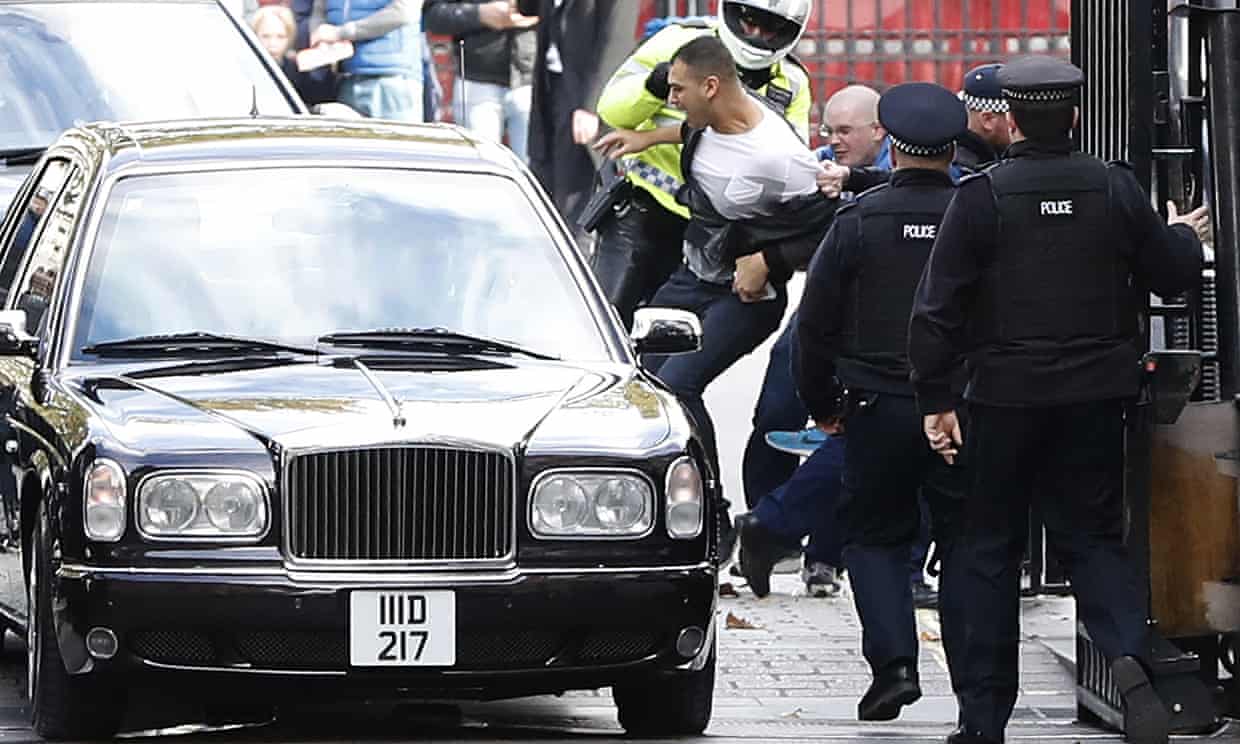 Bahraini immigration officers prevented Mrs. Duaa Alwadaei and her 19-month-old son from boarding a flight to London. Mrs. Alwadaei's husband, Sayed Ahmed Alwadaei, who is the Director of Advocacy at the Bahrain Institute for Rights and Democracy, was arrested hours before her travel ban for protesting a visit by the king of Bahrain in London.
Mr. Alwadaei claimed that his wife was subjected to a seven-hour interrogation, during which a senior official told her that she was being subjected to a "travel ban" because of his work. He alleged that Bahraini police questioned his spouse on his appearance at the protest, his organization, and her life in London. He stated that the officials told his wife they are "coming after my family, asked her about my brothers, sister and parents." He claimed that his wife's interrogator threatened to charge her with assaulting a police officer, which carries a prison sentence of three years, if she spoke out about her treatment. He further alleged that his wife was left "terrified" after being dragged across the airport floor, and that she was beaten by two female police officers when she refused to accompany them into custody.
In response, the Bahraini embassy in London released a statement which indicated that Mrs. Alwadaei was "briefly detained for questioning, searched and released." The embassy further noted that "at no time was she abused or mistreated by authorities." The Bahrain government noted that Mrs. Alwadaei had been released after her questioning "to make her onward destination."
Bahrain has faced international criticism over its human rights crackdown which has led to the arrest of opposition figures, the stripping of citizenship, and the dissolution of the main opposition party. The country is now being censured by human rights groups for imposing travel bans and arresting its opponents. A researcher for the Human Rights Watch stated that the Bahraini authorities' act was a "contemptible and cowardly attempt" to take vengeance against the family of a "prominent U.K.-based Bahraini exile and activist." A director of the human rights group, Reprieve, stated that the organization is "seriously concerned" about the country's retaliations against Mr. Alwadaei's family for his peaceful protest in the U.K. The director further noted that although Bahrain may have banned freedom of expression, the U.K. government could not permit Bahrain to punish individuals who demonstrate in the U.K. against human rights abuses such as torture. She called upon the Bahraini government to allow Mrs. Alwadaei and their son to return to their home in London.
Mr. Alwadaei is a "fierce critic" of the Bahrain government and has addressed dozens of events in the U.K., U.S. and Europe. He protests the government of Bahrain on a regular basis since he was imprisoned and tortured for his role in Bahrain's 2011 pro-democracy protests. In 2015, he was stripped of his Bahraini citizenship after claiming asylum in the U.K. in 2012.
For more information, please see:
Middle East Eye—Wife and baby of Bahraini rights activist on 'travel ban' after London protest—30 October 2016
Reuters—Bahrain blocks exit of activist's wife: rights group—30 October 2016
The Guardian—Bahrain prevents family of dissident from flying to London to join him—29 October 2016
Daily Mail—Family of activist who jumped on Bahrain king's car targeted—29 October 2016