By Ashley Repp
Impunity Watch Reporter, Africa
Gowza, Nigeria-  Boko Haram Releases Video Claiming Control in Northern Nigeria
Abubakar Shekau, the leader of Boko Haram, an Islamic militant group with its roots in Nigeria, released a video commending group members for their work in capturing the town of Gowza.  The video asserts that the town, with a population of about 265,000, will now be under the governance of Islamic Law, and that this is major victory for the militants.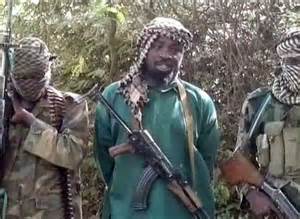 Citizens of northern Nigeria are not strangers to the presence of Boko Haram, and the violence that tails the group.  Since 2009, thousands have been indiscriminately killed at the hands of Boko Haram.  Just this year, nearly 4,000 civilians fell victim to the deadly violence that Boko Haram so frequently employs in asserting authority and dominance.  The video recently released by Abubakar Shekau, shows pickup trucks with armed militants driving into Gowza.  About 20 men are shot dead in the video as well.  Many fled upon the arrival of the militants, though many were not fortunate enough to avoid the onslaught of gunfire and grenades.
Though the Nigerian military asserts that it is still in full control of Nigeria in its entirety, Boko Haram contends that this is untrue.  Many civilians in the area have also expressed that Nigerian military has been absent from the region.  Military absence creates a space in which Boko Haram influence can proliferate.  Furthermore, with the rise of ISIS in the Middle East, the growing influence of Boko Haram is particularly concerning.  While Abubakar Shekau mentioned Iraq in his video, there was no specific mention of an alliance or allegiance between ISIS and Boko Haram.  Nevertheless, this will be an allegiance to pay particular attention to.
Ultimately, in light of the recent news regarding Boko Haram, including their claim of responsibility in the kidnapping of about 200 school girls in April, the group is an entity that appears to have the requisite strength and ominous shadow to continue to grow.  Further growth will certainly compound issues for Nigeria, a country currently reeling from the devastation of an outbreak and the continued presence of Boko Haram.  It goes without saying that the Boko Haram situation will only continue to grow in strength and presence, unless it can be stopped, in the very least, by government and military forces.  Until a decisive shift in either direction is made, it seems the world, and Nigerians, can only watch and wait.
For more information please visit:
BBC News– Boko Haram Declares 'Islamic State' in Nigeria– 25 Aug, 2014
Boston Herald- Nigeria: Boko Haram Declares it is Islamic Caliphate– 25 Aug, 2014
Times of India- Boko Haram Chief Declares 'Caliphate' in Nigeria Town– 25 Aug, 2014
Reuters- Boko Haram Leader Says Ruling Nigerian Town by Islamic Law– 25 Aug, 2014
Author:
Impunity Watch Archive