Brasilia, Brazil—A well known activist involved in the land rights movement was shot and killed on Monday in an Amazonian Hospital. The activist was recovering from a previous assassination attempt that took place two days prior to his death.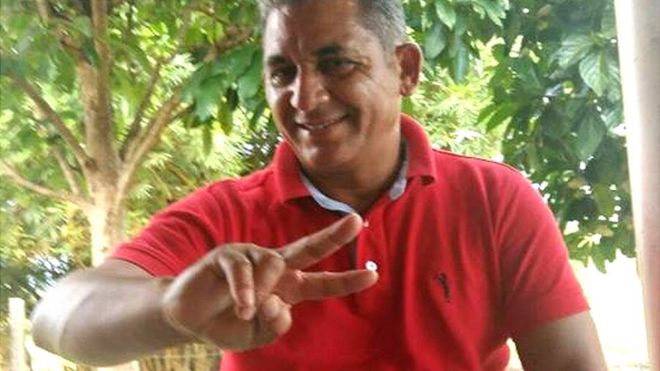 Waldomiro Costa Pereira, an activist in the Movement of the Landless Rural Workers (MST) was admitted to the intensive care unit in the city of Paraupebas in northeastern Brazil after assassins shot Mr. Pereira in his home. On Monday, a group of five men wearing helmets overtook the hospital and its security guards. The men shot Mr. Pereira dead. A motive for his assassination has not been released. Mr. Pereira has been a member of the MST since 1996 but at the time of his death he was not directly involved with the movement. Instead, Mr. Pereira was an advisor to the local government on agricultural initiatives. The MST blamed the government for its "incompetence in taking care of the security of the population."
The MST is a social movement in Brazil with an estimated 1.5 million members in twenty-three of the twenty-six states. The purpose of MST is "to fight for general access to the land for poor workers though land reform in Brazil and through activism around social issues impinging on the achievement of land possession, such as unequal income distribution, racism, sexism, and media monopolies." Over the past year, an estimated sixty-one land rights activists were murdered in Brazil. Clashes between MST and wealthy landowners have increased since one percent of the population own nearly half of the land in Brazil.
 For more information, please see:
Newsweek—Violence in Brazil has Gotten so bad, an Activist was Murdered by Gunmen in his Hospital Bed—22 March 2017.
BBC—Matan a Tiros en Brasil a Waldomiro Costa Pereira, un Prominente Activista Ambiental, Mientras se Recuperaba en el Hospital de Otro Intento de Asesinato—22 March 2017.
BBC—Brazil Activist Shot Dead by Gunmen While Recovering in Hospital—21 March 2017.
The Guardian—Land Rights Activist Shot Dead in Brazilian Amazon Hospital—21 March 2017.