By: Sara Adams
Impunity Watch News Reporter, Europe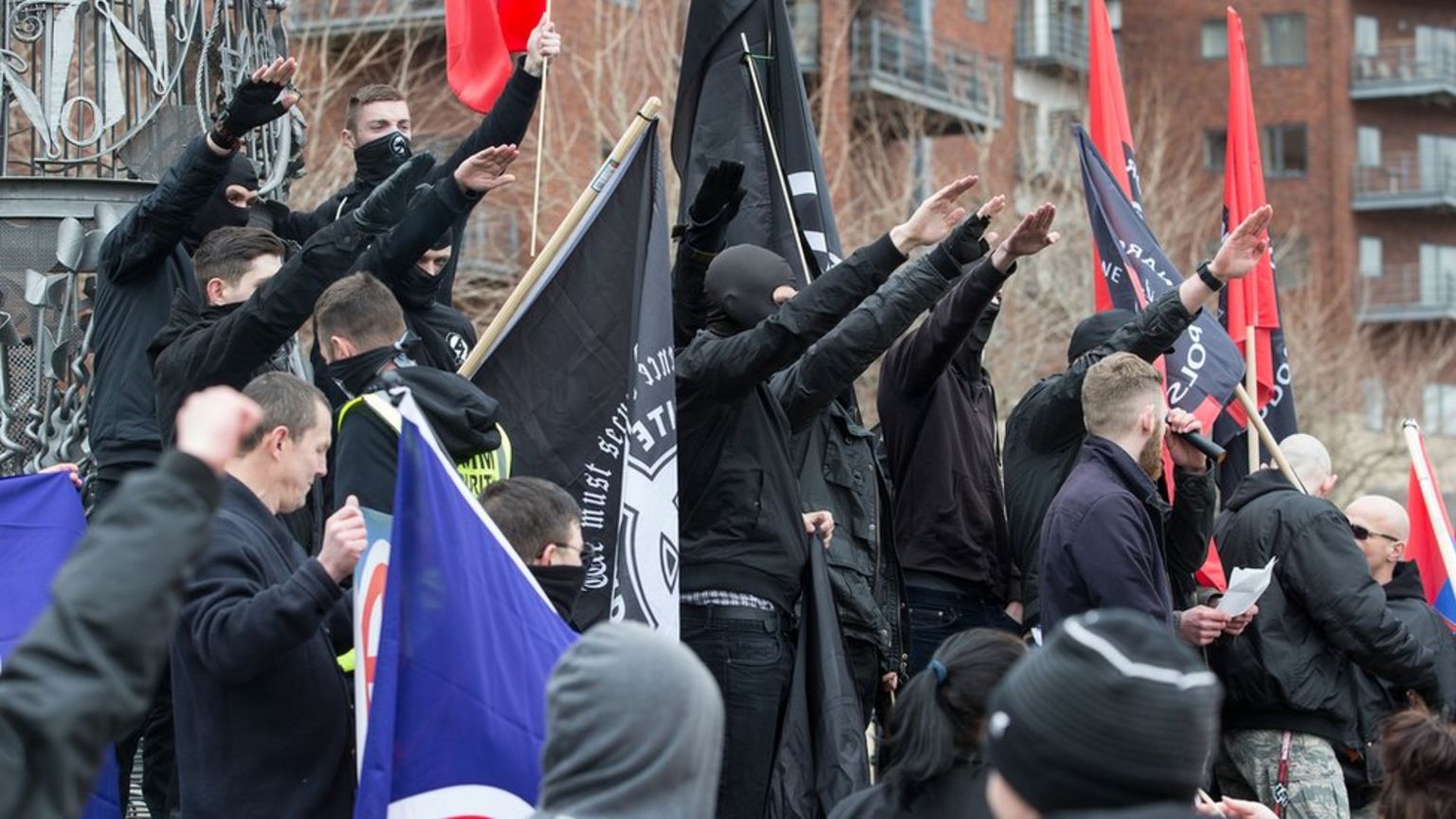 LONDON, United Kingdom – Members of neo-Nazi group National Action were arrested on September 5th under charges stemming from the Terror Act of 2000.
The four men arrested are all serving members of the British Royal Army.  A fifth person, a civilian, has been arrested on the same charge.
National Action was labeled a terror organization in December 2016 by the Home Secretary, Amber Rudd. Subsequently, an order was released by Parliament to make it a criminal offense to be affiliated in any way with National Action.
The group is the first of its kind to be banned outright in the United Kingdom. The majority of the groups banned under the Terror Act of 2000 are extreme Islamists.
When the decision was made, Ms. Rudd released a statement openly condemning National Action, saying that it is a "racist, anti-Semitic, and homophobic organization."
"It stirs up hatred, glorifies violence, and promotes a vile ideology," she stated. "I will not stand for it. It has absolutely no place in a Britain that works for everyone."
White nationalist groups, often coined "alternative-right", are on the rise around the world.
In August this year, neo-Nazis in the United States descended on Charlottesville, Virginia, to protest the taking down of confederate statutes. One counter-protester died when a car driven by a self-proclaimed Neo-Nazi rammed into her.
But the United States is not the only country that has faced violence from groups affiliated with white supremacy.
Jo Cox, British Member of Parliament for the Labor party, was shot, stabbed, and killed in June 2016. The evidence at trial sought to show that the shooter, Thomas Mair, was involved in alternative-right politics, including affiliation with Neo-Nazis.
At the trial, Mair identified himself to the judge saying "My name is death to traitors, freedom for Britain."
"Death to traitors" is the same slogan that is on the former National Action website.
National Action was quick to praise the death of Jo Cox. After the news, one tweet by the group's Twitter page read "Only 649 MPs to go."
The Terror Act of 2000 permits arresting those suspected of being members in proscribed terror groups. While there was no imminent threat of danger to the public, the police said that the arrests were "pre-planned" and "intelligence-led."
Four of the detainees are being held at West Midlands police station. The other is being held in Cyprus at the British army base.
The Army could only confirm that the arrests were made under the Terror Act. Any further comment was denied, stating that this is "now the subject of a civilian police investigation."
The results of the investigation remain to be seen.
For more information, please see:
The Guardian – Five army men held over alleged membership of banned UK neo-Nazi group – 5 September 2017
CBS News – 4 alleged neo-Nazi soldiers accused of plotting terror – 5 September 2017
BBC News – Neo-Nazi arrests: National Action suspects are in the Army – 5 September 2017
CNN – Jo Cox's husband remembers her death, one year on – 16 June 2017
BBC News – Far-right group National Action to be banned under terror laws – 12 December 2016
The Guardian – Jo Cox killed in 'brutal, cowardly' and politically motivated murder, trial hears – 14 November 2016