by Tony Iozzo
Impunity Watch Reporter, Europe
PARIS, France – Interpol has issued an arrest warrant for Samantha Lewthwaite, for her possible connection to a terrorist attack on a Kenyan mall last week that resulted in 72 deaths.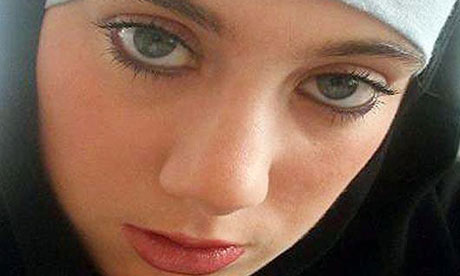 Lewthwaite, a British citizen dubbed the "White Widow," was already wanted for charges of explosion possession and conspiracy to commit a felony as a result of an incident in Kenya in 2011.
Kenyan authorities believe that Lewthwaite was connected to an additional plot to attack places of public accommodation- restaurants and hotels. They believe the "White Widow" rented several houses in Mombasa to use to assemble the explosives.
Kenya's foreign minister has stated that Lewthwaite took part in last week's mall siege with the Qaeda-linked terrorist group, al-Shabab. A British security source, however, has stated that "it is a possibility" that Lewthwaite was involved.
Lewthwaite was originally married to one of the suicide bombers involved in the attack on the London subway system in 2005, which left 52 people dead. Lewthwaite stated in September 2005 that her husband had fallen under the control of radical mosques. "How these people could have turned him and poisoned his mind is dreadful. He was an innocent, naive and simple man. I suppose he must have been an ideal candidate."
Lewthwaite is believed to have been using the alias 'Natalie Faye Webb' for several years while living in South Africa. Kenyan police suspected Lewthwaite was working with Musa Hussein Abdi, killed with an Al Qaeda boss in Somalia in June 2011, in the alleged 2011 Kenya attack plot.
In December 2011, authorities tracked down a woman they thought to be Lewthwaite in Abdi's house but let her go after she showed them a South African passport. Police later realized the passport was fake, and returned to the house, but she had left.
Lewthwaite, 29, converted to Islam in her teens and went on to study religion and politics at the School Of Oriental and African Studies in London. Local city councilor Raj Khan, who knew Lewthwaite's relatives in Aylesbury, recalled her as "an average, British, young, ordinary girl."
For more information, please see:
Al Jazeera – Interpol Issues Warrant for UK Woman – 27 September 2013
Fox News – Interpol Issues Arrest Warrant for "White Widow" Eyed In Kenya Terrorist Attack – 26 September 2013
The Guardian – "White Widow": Interpol Arrest Warrant Issued for Samantha Lewthwaite – 26 September 2013
Mirror News – White Widow Samantha Lewthwaite Becomes World's Most Wanted Woman After Interpol Issues Arrest Warrant for British Terror Suspect – 26 September 2013