By Emily Schneider
Impunity Watch Reporter, Middle East
BAGHDAD, Iraq – Shia pilgrims were targeted by a car bomb yesterday, resulting in twenty deaths. Many Shiite Muslims made the pilgrimage to the holy city of Karbala, about 100km southwest of Baghdad, to celebrate the festival of Arbaeen.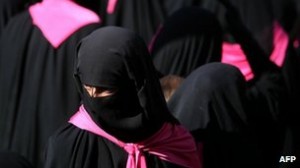 Millions of pilgrims have visited Karbala to mark an anniversary associated with the revered Shia figure, Imam Hussein. Provincial governor, Amal al-Din al-Har, quoted by AFP, said that the festival drew around 750,000 pilgrims from 30 different countries.
The most recent spate of attacks is reinforcing fears that sectarian violence is increasing. In the past, Shiite pilgrims were targeted by Sunni militants during religious festivals.  Zaid Mohammed, a 21-year old student, walked to Karbala from a nearby city to celebrate the festival in spite of these fears.
"All the people came here to show their gratitude and appreciation for the sacrifices made by Imam Hussein while fighting injustice," he said. "We have decided to confront all the security risks that we might face on our way to Karbala."
As pilgrims were returning from the festival in the late afternoon, a car bomb exploded in the small town of Musayyib, about 60 kilometers south of Baghdad. This is the second explosion this week. The first blast occurred this past Monday in the town of Musayyib. That blast killed seven people.
The bomb went off near a bus stop frequented by pilgrims from Karbala taking them to other Iraqi cities, police told BBC News. There were no reports on Thursday of any group claiming responsibility for the bombing. Oftentimes, past attacks on Shia pilgrims have been blamed on Sunni militants even when they did not directly claim responsibility.
Ali Sabbar, a pilgrim who witnessed the explosion, told Reuters news agency: "I was getting a sandwich when a very strong explosion rocked the place and the blast threw me away. When I regained my senses and stood up, I saw dozens of bodies. Many cars were set on fire."
Another witness, teacher Ibrahim Mohammed, said, "the explosion shook the whole block and smashed the windows of my house. I ran to the scene of the explosion only to find charred bodies and burning cars. There were women screaming and searching for their missing children."
Although Iraqi authorities typically tighten security in Karbala and along routes used by pilgrims during the festival, they admit they are unable to prevent all attacks.
For more information, please see:
Al Jazeera – Shia Pilgrims Killed by Car Bomb in Iraq – 4 Jan. 2013
BBC News – Car Bomb Kills Shia Pilgrims South of Baghdad Iraq – 3 Jan. 2013
Huffington Post – Car Bomb in Iraq Kills 20 Shiite Pilgrims – 3 Jan. 2013
Washington Post – Car Bomb Targeting Shiite Pilgrims Reflects Iraq Tensions – 3 Jan. 2013
Author:
Impunity Watch Archive