By Hannah Stewart
Impunity Watch Reporter, Africa
LEIDSCHENDAM, Netherlands — Former Liberian President, Charles Taylor, began to appeal his conviction 11 counts of war crimes and crimes against humanity, including murder, rape, torture and the use of child soldiers.  Taylor, 64, is the first former head of state since World War II to be convicted of war crimes by an international court.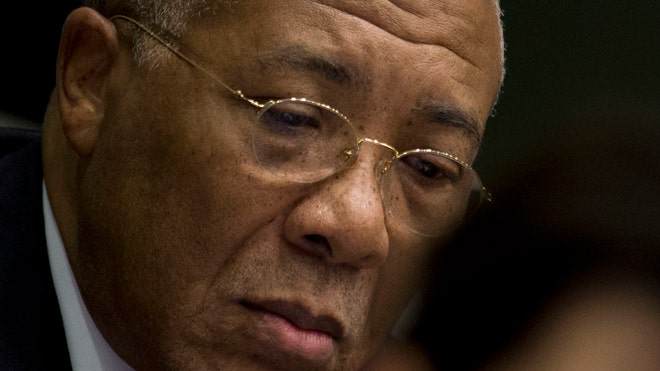 Taylor began in Liberia's civil war as a warlord in 1989, and was elected president in 1997.  He governed for six years before being forced into exile in southern Nigeria.  He was arrested in 2006 while trying to flee Nigeria and was tried before the Special Court for Sierra Leone, for what was described "some of the most heinous crimes in human history" by one judge.  Throughout his trial Taylor maintained his innocence.
Taylor was sentenced to 50 years in prison last year for aiding and abetting rebels in Sierra Leone during the 1991-2002 civil war.  Over more than a decade of brutal conflict, Revolutionary United Front (RUF) rebels murdered, raped and mutilated their way across Sierra Leone.
Prosecutors contend that Taylor's sentence should be extended to 80 years for giving orders to rebels.  Prosecutors say that this will send a stronger message to those who facilitate atrocities.  Prosecutor Nicholas Koumjian said that the court should, "hold responsible not only those who perpetrate the crimes but also those who promote them."
In return for providing arms and ammunition for the conflict, Taylor received "blood diamonds," as the stones from Sierra Leone's conflict zones were known, including a 45-carat diamond and two 25-carat diamonds.  The prosecution argues the relationship was even closer, and that Taylor was in direct charge of the rebels as they terrorized a civilian population.
In their written appeal, Taylor's lawyers claim "the Trial Chamber's approach extends criminal liability far beyond its proper bounds as recognized in international law."  Moreover, they contend that the judges had erred in convicting Taylor last year, because they failed to link him to criminal acts committed during the war.  Ultimately, the defense argues that crucial evidence against Taylor was no more than hearsay.
Prosecutors disagree.  They told Tuesday's appeal hearing that Taylor's involvement went beyond helping the commission of crimes, saying that he should be convicted for the direct commission of war crimes and for instigating them.  The appeals hearing will continue on Wednesday.
Notably, last week Taylor reportedly wrote to the senate demanding a presidential pension of $25,000 (£15,600) in Liberia.  He described the withholding of his state presidential pension as a "mammoth injustice." Taylor was quoted in the letter as saying that he was entitled to consular access and diplomatic services at The Hague, but he had been "denied that right."
For more information, please see:
ABC News – Charles Taylor Appeals War Crimes Conviction – 22 January 2013
BBC News – Liberia's Charles Taylor Appeals at The Hague – 22 January 2013
Fox News – Former Liberian President Charles Taylor Appeals War Crimes Conviction, While Prosecutors Urge Rejections – 22 January 2013
Reuters UK – Prosecutors Seek Tougher War Crimes Term for Liberia's Taylor – 22 January 2013
Author:
Impunity Watch Archive