By Greg Donaldson
Impunity Watch Reporter, Asia 
BEIJING, China – Despite international pressure to end its questionable detainee practices, the Chinese government is hoping to expand its power to jail those it deems as "criminals" by modifying China's Criminal Procedure Law to legitimatize enforced disappearances.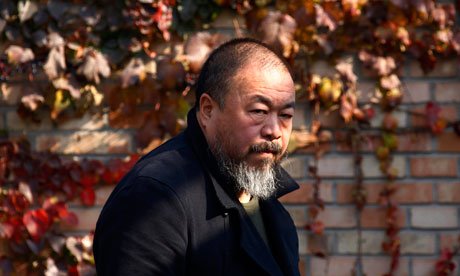 The amendment would allow Chinese authorities to lawfully detain a person for up to six months without any kind of proceeding if alerting family members or lawyers of the detainee's location would "hinder the investigation."
International Law explains that a country commits an enforced disappearance when agents from its government take a person into custody and then deny holding the person or fail to disclose the person's location.
China has a history of detaining individuals in "black jails" despite numerous accusations of major human right's violations occurring in these facilities. "Black jails" are unlawful secret detention facilities.
In 2009 Human Rights Watch (HRW) RHreleased a report entitled "An Alleyway in Hell: China's Abusive 'Black Jails'" describing the horrible treatment detainees receive in "black jails." Former detainees explained that they were dragged by their hair, beaten, starved, sleep deprived, and received threats of sexual violence.
A short time after the Human Rights Watch article was released, a weekly Chinese newsmagazine published an article confirming the finding of the HRW report. Two months later, the Chinese government ordered the closure of local government "liaison offices" in Beijing that had been used as "black jails" in the past.
Sophie Richardson, China director at Human Rights Watch expressed the organizations concerns over the new legislation. "Despite a few weak gestures of disapproval, the Chinese government has largely ignored or tacitly approved the security agencies' proclivity for enforced disappearance and 'black jails.'" She continued "The proposed legal revisions are a clear indication of the government's intentions."
In response to recent criticisms about the proposed amendment China's Foreign Ministry said "the competent authorities of China have been soliciting the public's views" on the proposed amendment. Ministry spokesman Hong Lei told reporters that "we are willing to listen to their views but some organizations have been viewing China with colored lenses. "For such organizations, we will not comment on their behavior."
If the law is passed, many human rights groups fear that the government will initiate a national security crackdown on human rights lawyers, bloggers, and civil activists by making them disappear prior to the upcoming leadership changes within the country.
For more information, please see:
China Digital Times – Human Rights Watch: Enforced Disappearances a Growing Threat — 10 November 2011
Reuters – China "Black Jails" Prompt Fears of Wider Security Crackdown – 10 November 2011
Human Rights Watch – China: Enforced Disappearances a Growing Threat – 9 November 2011
Asia News – With 'Enforced Disappearances,' the Communist Party Becomes A Bunch of Common Criminals – 19 September 2011
Human Rights Watch – China: Secret "Black Jails" Hide Severe Rights Abuses – 11 November 2009
Author:
Impunity Watch Archive