By: Katherine Hewitt
Impunity Watch Reporter, Asia 
MANILA, Philippines – Since December, the National Police of the Philippines said officers killed 46 people in relation to drug use and dealings. In December President Rodrigo Duterte reinstated the police force as the body in charge of the war on drugs.   Since then, there have been 3,253 raids that cumulated in the deaths. Several arrests of "high-value targets" also occurred.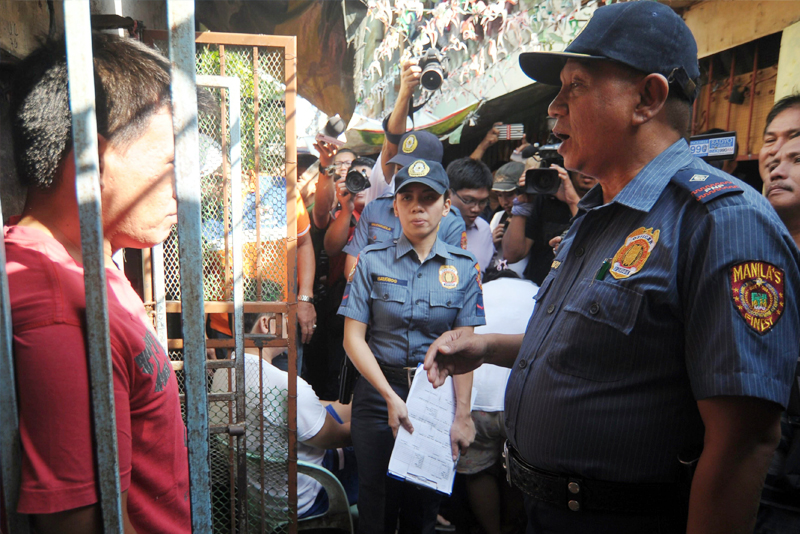 In previous statements President Duterte announced that he would work to decrease the number of deaths in his policy to fight illegal drugs. A presidential spokesman said that the police learned from the past and would try their best to decrease the death toll.
The Chief Director of the Philippine National Police (PNP) is hesitant to agree that there will be less bloodshed. He is quoted to have said, "we also have to protect ourselves, preserve our own life and the life of the stranger. Now, tell me who among the police commanders can do it… That's impossible," of the issue.
This new resurgence comes with new rules and regulations in an attempt to cut down on deaths. Raids can only occur during the day and not on weekends. Activists and members of the Catholic Church will accompany unarmed officers. Although, depending on neighborhoods entered, armed back up units will be available.
Officers involved in this round of raids will undergo a vetting process to eliminate corruption.
For more information, please see:
The New York Times – Philippine Police Resume War on Drugs, Killing Dozens – 2 February 2018
Philippines Star – PNP Chief Dela Rosa: 'Bloodless drug war impossible' – 30 January 2018
Business Standard – Philippines police resume anti-drug raids – 29 January 2018
Author:
Katherine Hewitt
Katherine Hewitt is a first year Masters of Arts in International Affairs candidate in the Maxwell School of Citizenship and Public Affairs at Syracuse University. She is pursuing a concentration in Peace, Security, and Conflict. Her interests lie in ethnic conflicts, particularly in the Post-Soviet Sphere. She expects to graduate in December 2018.