By Ryan Aliman
Impunity Watch, Africa
 KINSHASA, Democratic Republic of Congo – Over 200 civilians, including children, were arbitrarily killed by various rebel groups in the eastern province of the Democratic Republic of Congo (DRC) says a UN report published on Wednesday.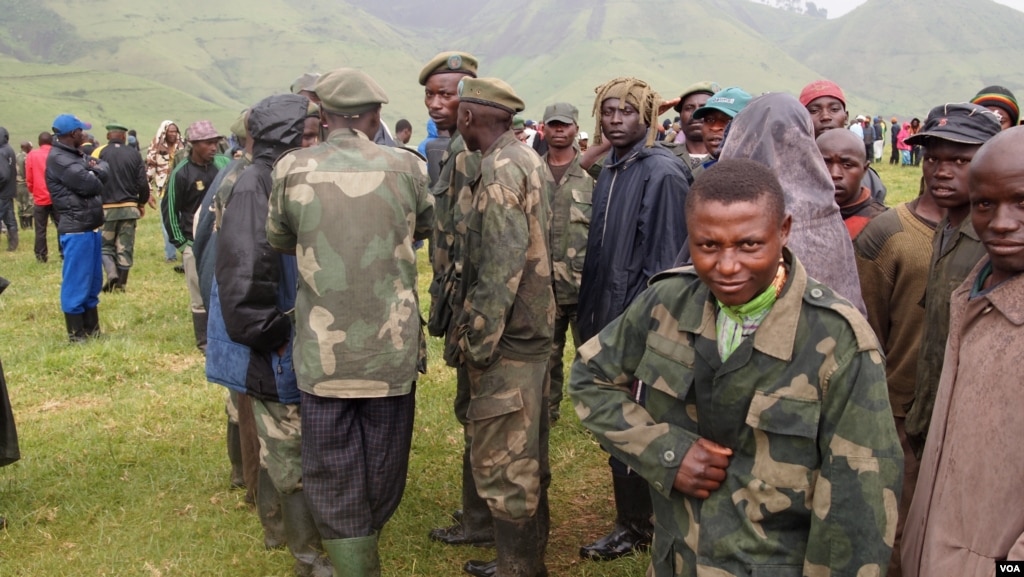 In a news release from the UN Joint Human Rights Office (UNJHRO), the Geneva-based organization stated that "at least 264 civilians, including 83 children, were arbitrarily executed by armed groups in more than 75 attacks on villages between April and September this year."
On a six-mission operation, the UNJHRO investigators conducted more than 160 interviews with victims and witnesses where they also found evidence of what UN High Commissioner for Human Rights Navi Pillay described as "the most serious [human rights violations] we have seen in recent times in the DRC."
The investigators found out that most of the victims of these reported atrocities were hacked to death with machetes. Other victims were burnt alive in their homes at the southern town of Masisi in the North Kivu province.
However, the UNJHRO pointed out that the actual number of killings could be considerably higher than the statistics published in the report. According to the UN agency, the UNJHRO investigators experienced "security concerns" that prevented them from probing other reported violations.
"The ethnic dimension of the attacks is of particular concern in eastern DRC where tensions over the past 15 years, while fundamentally rooted in competition over land and natural resources, have resulted in cycles of violence committed along ethnic lines," explained the report.
The main suspects of these attacks are the Raia Mutomboki and the Nyatura.
The Raia Mutomboki is a homeland defense militia whose aim is to cleanse the region of Hutus and Kinyarwanda speakers. Reports show that it has also seized the North Kivu villagers it purports to be protecting, using them as porters.
On the other hand, the Nyatura — an ethnic Hutu militia who took part in the 1994 genocide of Tutsis in Rwanda — have usually targeted people from the Tembo community.
The UNJHRO report also uncovered several cases of sexual violence involving the rape of 12 women. Other human rights violations mentioned in the report included mass forced displacement, large-scale looting, and destruction of private property.
The Secretary-General's Special Representative for DRC and head of MONUSCO, Roger Meece, expressed his concern about the likelihood that the the security situation in the country could worsen, noting a "significant increase" in human rights violations throughout the Kivus this year.
"The risk of intensification of this ethnically charged conflict is real, and gives rise to serious concerns for peace and for the security of civilians in the region," he said.
Meanwhile, High Commissioner Navi Pillay urged the Congolese government to "take immediate measures to protect civilian populations and to combat the persistent impunity which only serves to embolden the killers." The High Commissioner also expressed the willingness of the UN to offer support to the DRC's recently launched judicial investigation into the human rights violations, saying that these "must lead to the prosecution of those responsible for these acts and ensure justice for the victims."
For further information, please see:
Afrika.no – Congo-Kinshasa: Evidence of hundreds arbitrary killings in the east this year, UN says – 16 November 2012
United Press International – DRC vows to repel M23 – 16 November 2012
AFP – Mass slaughter of civilians, children in DR Congo: UN – 15 November 2012
All Africa – Congo-Kinshasa: UN Report Finds Evidence of Arbitrary Killings in Eastern DR Congo, Prompts Calls for Action – 14 November 2012
Author:
Impunity Watch Archive