By Emily Schneider
Impunity Watch Reporter, Middle East Desk
JERUSALEM, Israel – Egyptian President Mohammed Morsy said today that "The travesty of the Israel aggression on Gaza will end in a few hours." Israel has not confirmed any plans to cease it's operations.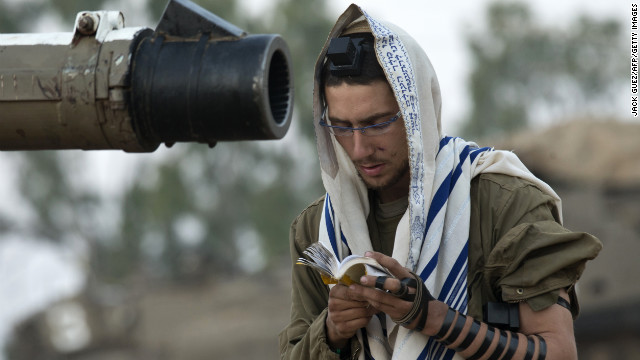 It's been over seven days since the exchange of rocket fire began and the number of rockets fired and casualties has been increasing. At least ninety-four Palestinians and three Israelis have died since last Wednesday, including nine members of a Gaza family apparently killed by mistake. Attacks Tuesday showed that there was no sign of either side slowing down.
According to Hamas political leader Khaled Meshaal, morale in Gaza was high despite Israel's response and that anyone who attacked Palestinians would be "buried." He went on to praise those he considers "resistance fighters" and said Hamas politicians fully supported them.
"We do not want escalation nor do we call for a ground war," Meshaal told reporters at a news conference. "But we are not afraid of it nor will we back down."
The Arab League met in an emergency session in Cairo this past Sunday and planned to send a delegation of foreign ministers to Gaza Tuesday.
Meanwhile, Israeli Prime Minister Benjamin Netanyahu said on Sunday that he was ready to expand the operation, even after Israel mobilized around 75,000 reservists.
However, Egyptian President Mohammed Mursi will not tolerate any ground invasion from Israel, saying that an Israeli ground operation in Gaza would have "serious repercussions." He said Egypt would never accept it "and neither will the free world."
U.N. Secretary-General Ban Ki-Moon arrived in Cairo Monday night to see what he could do to encourage truce talks. His arrival comes hours after Egypt's intelligence chief gave an Israeli delegation a letter from Hamas, outlining its conditions for a cease-fire. Tuesday, Ban Ki-Moon visited Jerusalem to promote a cease-fire. He was among those who had to take cover after a rocket was fired into Jerusalem. That rocket did not reach Jerusalem, but it did strike an open area in  Palestinian village, according to the IDF's twitter.
Both President Barack Obama and Israeli President Shimon Peres agreed that the first step toward ending hostilities is for militants to end all rocket attacks on Israel. U.S. Secretary of State, Hillary Clinton, is on her way to the region.
Clinton will "meet with regional leaders, beginning with our Israeli partners, to consult on the situation in Gaza," said Ben Rhodes, deputy national security director.
He said the visits are supposed to support the "de-escalation of the violence and a durable outcome that ends the rocket attacks on Israeli cities and restores broader calm in the region."
"They can stop any suffering in one second," Peres said. "Stop shooting and that's it."
For more information, please see:
Egypt Independent – Morsy: Israel to End Aggression Tuesday – 20 Nov. 2012
JPost – Clinton to Arrive in Israel, Push for Cease-fire – 20 Nov. 2012
CNN-  No Slowdown in Gaza-Israel Hostilities; U.N. Chief Arrives to Push for Cease-fire – 19 Nov. 2012
BBC – Gaza Crisis: Deaths Soar Amid Fresh Israeli Strikes – 19 Nov. 2012
Author:
Impunity Watch Archive