By Alexandra Sandacz
Impunity Watch Reporter, Europe 
LONDON, United Kingdom – Adrian Smith, a Christian man, was demoted from his job for a Facebook comment that denounced gay marriages as "equally too far." After facing a 40% salary cut, Smith won a breach of contract action against his employer.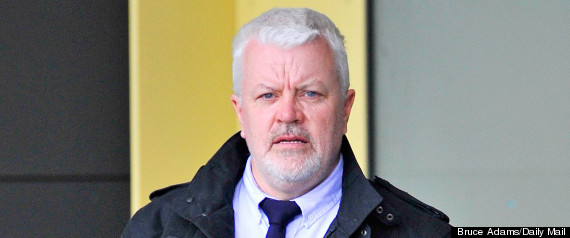 Smith faced disciplinary action after he wrote an opposition to gay marriage comment on Facebook in February of 2011. In addition to his religious comments, Smith also listed his place of work on his Facebook page. His employer, Trafford Housing Trust, feared Smith's comments could be viewed as representative of his employer.
Trafford Housing Trust alleged Smith breached the code of conduct for its employees, and acted "contrary to the Trust's equal opportunities policy."
In his breach of contract action, Smith claimed that Trafford Housing Trust acted unlawfully in demoting him. Furthermore, he also claimed that the trust breached his human rights.
Judge Michael Briggs determined that although Adrian Smith opposes gay marriage for religious reasons, his comment on Facebook ultimately did not demonstrate misconduct in relation to his contract with Trafford Housing Trust. Judge Briggs continued to explain that Smith was demoted because of his "long record of loyal service" and "was taken to task for doing nothing wrong."
In response to Judge Briggs decision, Smith stated, "Britain is a free country where people have freedom of speech, and I am pleased that the judge's ruling underlines that important principle. Something has poisoned the atmosphere in Britain, where an honest man like me can be punished for making perfectly polite remarks."
Matthew Gardiner, chief executive at Trafford Housing Trust, responded, "We fully accept the court's decision and I have made a full and sincere apology to Adrian. At the time we believed we were taking the appropriate action following discussions with our employment solicitors and taking into account his previous disciplinary record."
Gardiner continued, "We have always vigorously denied allegations that the Trust had breached an employee's rights to freedom of religious expression under Human Rights and Equalities legislation."
Sarah Henchoz, an employment lawyer at Allen & Overy LLP in London, advised that British lawmakers should create brighter guidelines on the relationship between employers and employees when it comes to personal comments on social media websites, such as Facebook and Twitter.
Henchoz believes social media has "grown and the law around it hasn't grown as quickly. Employers are regulating that themselves internally, but there's not going to be consistency."
For further information, please see:
BBC News — Facebook gay wedding comment man wins demotion case – 16 November 2012
Bloomberg Businessweek — U.K. Man Wins Case Over Anti-Gay Marriage Facebook Comment – 16 November 2012
The Huffington Post — Christian Adrian Smith, Demoted For Opposing Gay Marriage On Facebook, Wins Legal Fight – 16 November 2012
The Independent – Christian demoted for posting his opposition to gay marriage on Facebook wins breach of contract action – 16 November 2012
Author:
Impunity Watch Archive