By Christine Khamis
Impunity Watch Reporter, Asia
BEIJING, China–
Tibetan monk Tenzin Delek Rinpoche died on July 12th in a prison in the Sichuan city of Chengdu. His death occurred while he was serving a 20-year sentence on separatism and terrorism charges. Prison officials have not explained the cause of his death.
Tenzin Delek was highly esteemed among Tibetans in Sichuan, where he helped establish medical clinics, monasteries, and schools. He promoted Tibetan culture and had many followers.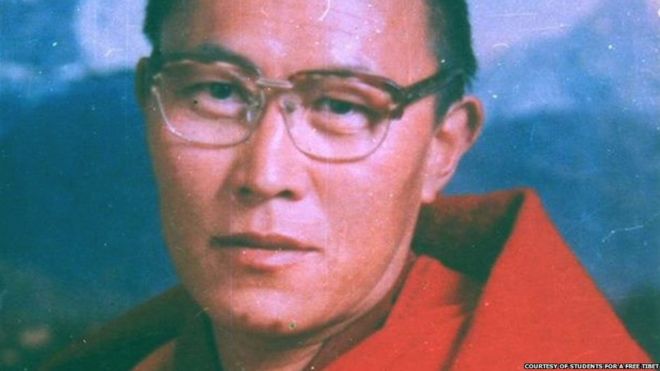 Tenzin Delek was one of China's most famous political prisoners. He was convicted of involvement in a bombing in Chengdu in 2002 but maintained his claims of innocence throughout his sentence. The United States, European Union, and human rights groups claimed that his arrest was politically motivated and called for his release.
Tenzin Delek was originally given a suspended death sentence when he was convicted, but the sentence was decreased to life imprisonment and then to the 20-year sentence. Another monk, Lobsang Dhondup, was also charged with involvement in the Chengdu bombing and was executed in early 2003.
Tenzin Delek's relatives applied for medical parole on his behalf last year due to his development of a heart condition and other health problems. Prison authorities never responded to the relatives' request. Tenzin Delek's family members believe that his heart ailment resulted from abuse that he endured during his imprisonment.
Upon his death, Tenzin Delek's relatives requested that his body be returned to them so that they could perform customary Tibetan Buddhist death rites, but prison officials refused to give up the body and instead cremated it.
Radio Free Asia reports that four Tibetans were able to retrieve the ashes from the cremation and that they intended to carry them to his home county of Nyagchuka in China. However, a Tibetan with connections to Tenzin Delek's family told Radio Free Asia that Chinese authorities came to where the four Tibetans were staying overnight on their way to Nyagchuka and forcibly took the ashes back.
Relatives have stated that Chengdu prison officials have repeatedly declined to give a cause of Tenzin Delek's death. Dolkar Lhamo, Tenzin Delek's sister, stated that the family was not permitted access to see his death certificate and medical records.
According to advocacy group Students for a Free Tibet, Dolkar and her daughter, Nyima Lhamo, have now been arrested. Dolkar was one of nearly 100 Tibetans who had previously staged a sit-in protest outside the Chengdu building where Tenzin Delek was thought to be held.
Human rights groups have claimed that China has suppressed Tibetan culture and detained monks who have shown support for the exiled Dalai Lama, Tibet's spiritual leader.
For more information, please see: 
Radio Free Asia – Chinese Authorities Snatch Tenzin Delek Rinpoche's Ashes From Tibetans – 20 July 2015
New York Times – China: 2 Relatives of a Tibetan Monk Who Died in Prison Have Been Arrested – 18 July 2015
New York Times – Chinese Cremate Body of Revered Tibetan Monk, Ignoring Pleas – 16 July 2015
Associated Press – Family Fails to Get Tibetan Lama's Body After Prison Death – 15 July 2015
BBC – Tibetan Monk Tenzin Delek Rinpoche Dies in China Prison – 13 July 2015