By: Nicole Hoerold
Impunity Watch Reporter, Asia 
NAYPYIDAW, Myanmar – The European Union called on the United Nations to send an international fact-finding operation to Myanmar on March 16. The EU recommends that the UN investigate allegations of torture, rape, and extrajudicial killings by the military against the Rohingya Muslim minority.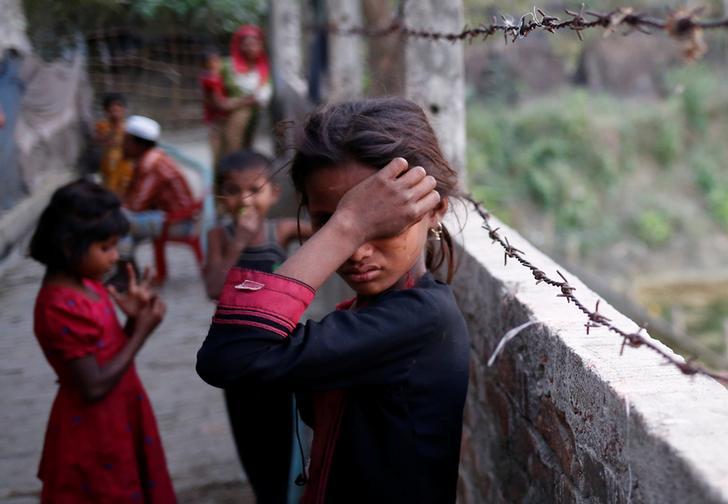 In October 2016, Myanmar's military began a security operation after Rohingya insurgents attacked border police, killing nine. Since last October, 75,000 people have fled the Rakhine state to Bangladesh in fear of persecution by Myanmar forces.
The EU draft resolution strengthened the language of an earlier draft which had failed to include a demand for an international probe into the alleged human rights atrocities. If the Council were adopted, it would "dispatch urgently" a mission "with a view to ensure full accountability for perpetrators and justice for victims." The recommendations to the Myanmar government are meant to help improve the welfare of the people living in the Rakhine state.
Both the UN and international human rights organization Amnesty International believe that the actions of Myanmar forces in the Rakhine state constitute crimes against humanity. According to the organizations, the Myanmar government lacks the independence and impartiality necessary for a thorough investigation of the alleged criminal behavior and subsequent justice for the victims. They hope that an international investigation will be enough to return accountability to the region and protect the welfare of all of Myanmar's residents.
For more information, please see:
Straits Times – EU calls for international probe of Rohingya abuses in Myanmar – 16 March, 2017
Amnesty International – Myanmar: Act now on Rakhine Commission report – 17 March, 2017 
Asian Correspondent – Burma: Rights group urges prompt action over Rakhine state report – 17 March, 2017
Human Rights Watch – US: Call on Burma to Cease Persecution of Rohingya – 17 March, 2017 
Deutsche Welle – EU calls for UN fact-finding mission to Myanmar to probe rights abuses – 16 March, 2017