By: Sara Adams
Impunity Watch News Reporter, Europe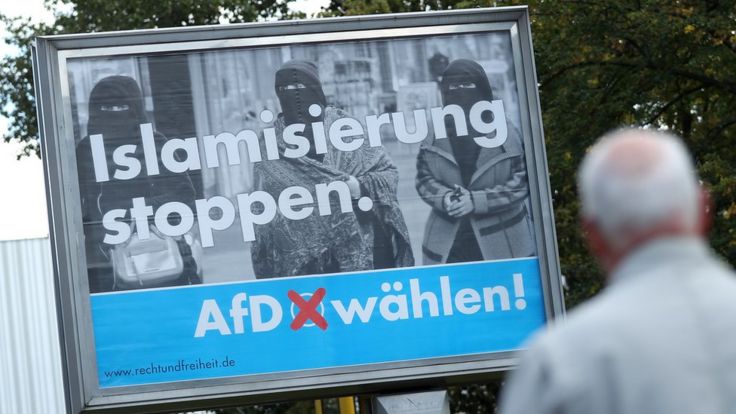 BERLIN, Germany – German Chancellor Angela Merkel won a fourth term after the general election on September 24th.
The results come during a shift in European politics. Many frustrations have risen over the migrant crisis, including Germany's high intake of refugees coming from the middle east.
Despite this, Chancellor Merkel's conservative party won a slim majority in Germany's coalition government. The Social Democrats, whom the conservatives work closely with, came in second with 33%.
But 13% of the vote went to the far-right party Alternative for Deutschland, raising concerns for many about potential opposition.
Indeed, Alternative for Deutschland ("AfD") has already begun to express this sentiment.
The head of the AfD party, Alexander Gauland, has already told supporters that the government should "dress warmly" in preparation.
The vote makes AfD the third largest party in the coalition government.
This is the first time in over 60 years that a far-right nationalist party has had any control in the German government.
AfD raises many concerns within Germany. The party is vehemently anti-immigration, including the taking in of refugees, and has expressed anti-Muslim sentiment in many of its platforms.
Leaders of the party have suggested that Germany stop "apologizing" for its past Nazi ideology, stating, "If the French are rightly proud of their Emperor…We have the right to be proud of the German soldiers in two world wars."
The AfD favors closure of German borders, citing fears over "Islamification" of the west.
Part of the policy platform includes banning the Burka, a common clothing item for Muslim women, and cutting off any foreign funding for mosques in Germany.
Its election "manifesto" contains a section explaining why the party believes that "Islam does not belong in Germany."
"It is worrying," said Michael Fuchs, a member of the Christian Democrat Bundestag*. "[For the first time since World War II] there will be a political party within the walls of the Reichstag building which does not distance itself from the Nazi past and which tolerates members who publicly express themselves in racist and xenophobic language."
Political scientists in Germany cite disillusionment and frustration with establishment as two possible reasons for why AfD received such a large percentage of the vote.
"Many voters have felt that the two parties have not addressed the issue of immigration and German cultural identity," Gideon Botsch, a political scientist from the University of Potsdam said.
"And that has led them to consider voting for the AfD."
This election leads to a complicated situation for Chancellor Merkel. It remains to be seen whether the AfD will have any impact on the refugee population of Germany in the future.
For more information, please see:
New York Times – Angela Merkel Is Headed for German Election Victory as Far Right Enters Parliament – 24 September 2017
The Guardian – German elections 2017: Angela Merkel makes gains, exit poll says – live updates – 24 September 2017
CNN – German election: Angela Merkel set for fourth term as far-right surges – 24 September 2017
The Independent – German elections: Far-right wins MPs for first time in half a century – 24 September 2017
ABC News – Merkel wins fourth term as German far-right party makes gains – 24 September 2017
NPR – Far-Right German Party Could Lead Opposition After Sunday's Election – 22 September 2017
Al-Jazeera – Who are Germany's far-right AfD? – 21 September 2017
BBC News – What does Alternative for Germany (AfD) want? – 18 September 2017
Author:
Impunity Watch Archive