By Cintia Garcia
Impunity Watch Reporter, South America
BOGOTA, COLOMBIA—Former Farc member, Hector Arboledo Albeidis Buitrago, a Spanish national, is accused of carrying out three-hundred forced abortions on female FARC fighters. Buitrago was arrested in Madrid Spain in 2015. Spanish officials have agreed to extradite Buitrago to face trial in Colombia at the request of the Colombian Justice Ministers.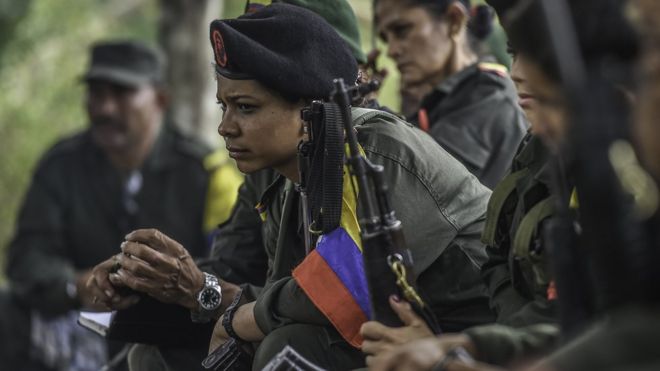 Buitrago had been working as a nurse in Colombia where, with no medical training, he performed illegal abortions on women fighters, including an estimated fifty juvenile girls. A majority of the pregnancies were the result of rape by other FARC fighters. The abortions occurred between 1998 and 2000. His arrest came after a formal investigation related to 150 cases of forced abortions. Colombian prosecutors claim that Buitrago took part in most of the abortions. Lead prosecutor, attorney general Eduardo Montealegre, stated that "there was evidence that FARC fighters used forced abortions to avoid losing female fighters 'as an instrument of war.'" FARC has denied these accusations. In Colombia, Buitrago was known as 'The Nurse.' Buitrago is facing charges of murder, attempted murder, abortion without consent.
According to the women forced to have these abortions, they were "carried out in filthy conditions, with no medication, on women who were often in their final months of pregnancy." Another woman stated that "she had been forced to have five abortions [because] women in that organization were expected to fight, and those who were allowed to have babies considered themselves lucky." Prosecutors believe these women should have been protected and relieved from fighting during their pregnancies.
A date of extradition has not been revealed.
For more information, please see:
BBC—Colombia: Spain Agrees to Extradite Farc 'Abortions Nurse'—28 January 2017.
International Business Times—Spain Agrees to Extradite Former Farc 'Abortions Nurse' to Colombia—28 January 2017.
The Guardian—Spain Arrests Man Known as 'The Nurse' for Forced Abortions on Colombia Rebels—13 December 2015.