By Dallas Steele
Impunity Watch Reporter, Middle East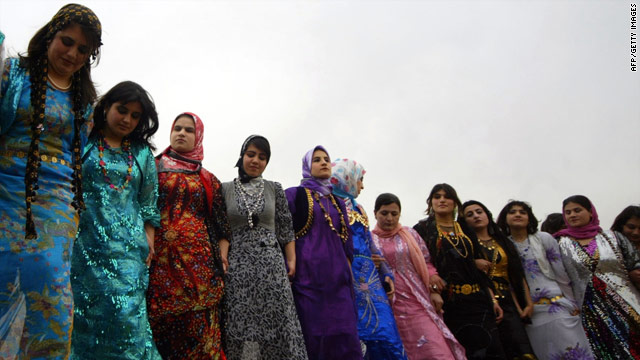 SULAIMANIYA, Iraq– In the autonomous Iraqi region of Kurdistan, female circumcision continues to occur, and has become increasingly prevalent in the last decade. The procedure, medically known as clitoridectomy, involves the partial or total removal of the clitoris.
In Kurdistan, the operation is typically performed by individuals who have not received medical training, and often conducted with an unsantized razor blade. The practice, which is neither mandated by Islam nor found in the Koran, is intended to deprive young girls and women of any sexual urges or desires in order to preserve their fidelity.
Although the Kurdish Regional Government (KRG) does not keep statistics on female circumcisions or post-operative medical consequences, it is believed that at least forty percent of girls and women in Iraq's Kurdistan region have undergone the procedure. Other studies have found that up to eighty percent of women fourteen years of age and older have had at least a partial clitoridectomy.
The KRG has received increasing pressure to enact legislation banning the practice on young girls and unconsenting adult women. The KRG's Justice Ministry circulated an order in 2007 announcing that it would arrest and punish any practitioners of female genital mutilation. Furthermore, a draft law banning the practice was enacted by the Kurdistan Regional Parliament in 2007.  However, both efforts by the KRG to suppress the practice have largely been ignored.  
Kurdish women who have undergone the procedure have testified to the damaging effects that procedure has, physically and mentally. Baxcha A., a twenty-two-year-old married woman, relayed her nightmarish experience to members of Human Rights Watch as they conducted a survey on the topic in 2009. Baxcha told the advocacy organization how, at the age of five, she was held to the ground, and was forced to undergo the surgery. Baxcha reported that she only given water and ash to place on the wound after the procedure.
Human Rights Watch, and other human rights groups, have called on Kurdish authorities to outlaw the practice and enforce a ban on female genital mutilation. Kurdish officials have responded by downplaying the statistics of various studies concerning female circumcision in the area. Furthermore, Mariwan Naqshbandi, spokesman for Kurdistan's Ministry of Endowment and Religious Affairs, has dismissed the surveys and stated that Kurdistan has "issues far more important" to confront than female genital mutilation.
For more information, please see:
CNN – Human rights group urges Kurds to ban female circumcision – 17 June 2010
BBC – HRW presses Iraqi Kurds to ban female circumcision – 16 June 2010
The New York Times – Kurdistan Is Urged to Ban Genital Cutting – 16 June 2010
Author:
Impunity Watch Archive