By Karen Diep
Impunity Watch Reporter, Asia
KATHMANDU, Nepal – Yesterday, former Nepalese Colonel Kumar Lama, 46, appeared at a 40-minute preliminary hearing before Judge Fulford in London's Old Bailey Court for two charges of torture.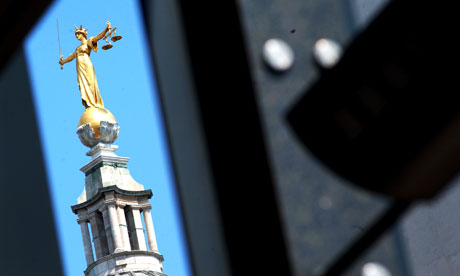 Mr. Lama, a current British resident, is accused of inflicting severe pain or suffering while commanding a Nepalese army barracks in 2005. According to The Guardian, the purported crimes occurred at the Gorusinghe army barracks in Kapilvastu, Nepal, between April 15, 2005 and May 1, 2005.
The charges against Mr. Lama relate to two men, Janak Bahadur Raut and Karam Hussain, under the Criminal Justice Act of 1988, Section 134.
According to France 24, London's Metropolitan Police clarified that because torture is a crime prosecuted under international jurisdiction, they were required to arrest Mr. Lama. A prior concern was that the alleged crimes occurred in Nepal and therefore, London authorities possessed no right to detain Mr. Lama.
Nonetheless, London's Metropolitan Police stated that no charges have been brought by the Nepalese authorities, who are currently demanding Mr. Lama's release.
If jurisdiction holds, Mr. Lama's case will be the first in Nepal's history that a serving security officer has been arrested in foreign land in human rights violation case under universal jurisdiction.
The provisional date for the trial is June 2, 2013, in London's Kingston Crown Court and is an projected to last between four and six weeks. A case management and plea hearing will is set for May 10, 2013. Mr. Lama is currently in custody after the court denied his application for bail.
"We have no option except waiting for the next hearing and subsequent court ruling," Deputy Prime Minister and Minister for Foreign Affairs Narayan Kaji Shrestha relayed to The Himalayan Times.
To defend Mr. Lama, Nepal's embassy in England hired London solicitor on criminal justice, Caplan and his Kingsley Napley firm associate, Barness. Prior to his representation of Mr. Lama, Mr. Caplan defended Former Chilean President Augusto Pinochet.
Neither the police nor the Crown Prosecution Service gave additional information regarding the case's background or the circumstances until said information arrives in court.
Before his arrest last year, Mr. Lama served as a UN peacekeeper in South Sudan and was to return.
For more information, please see:
The Guardian – Nepal torture suspect appears in court – January 24, 2013
The Himalayan Times – London court dismisses Col Lama's bail plea – January 24, 2013
France 24 – Nepalese colonel to face torture trial in London – January 24, 2013
Author:
Impunity Watch Archive