By: Sara Adams
Impunity Watch News Reporter, Europe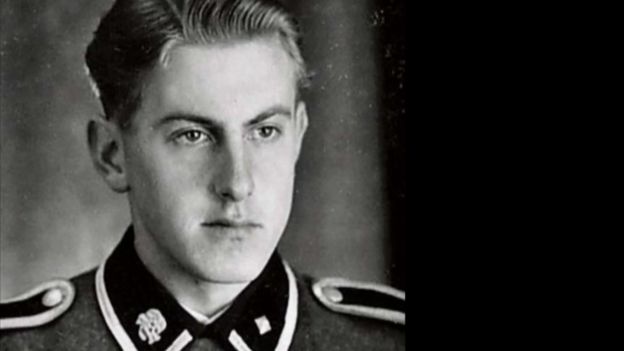 BERLIN, Germany – One of the few remaining former-Nazi officers died on June 1 while waiting to serve his time in prison.
Last June, Reinhold Hanning, a former Nazi officer at Auschwitz was convicted for crimes committed during World War II. Hanning was charged with 170,000 counts of accessory to murder.
Yesterday, Hanning died at 95 years old.
Hanning was expected to serve five years in prison.
Hanning was an SS officer between 1942-1944. He was placed at Auschwitz Birkneau, the most notorious concentration camp set up by Hitler to exterminate the Jewish population in Europe.
After a trial that lasted months, Hanning appealed the conviction. His lawyers claimed that, because he personally did not kill anyone, he should not be charged. Up until recently, prosecutors were required to prove that defendants on trial for World War II atrocities had been directly involved with the murders.
In 2011, this requirement was altered when a German judge found that working at a concentration camp for the Nazis is considered to be "complicity in mass murder".
As for Hanning, the Court sentenced him, despite his appearance of regretting the atrocities. He was handed his sentence and quickly appealed.
While waiting for the appeals process to be complete, Hanning passed away.
During the Holocaust, millions of Jews were tortured and killed at concentration camps. Other groups targeted included the disabled, Gypsies, and those who spoke out against the Nazi regime.
Only one former SS guard remains. At 96 years old, Oskar Gröning waits for his four year sentence to begin. Currently, he waits for the prosecutors to collect medical evidence to determine that he can spend time in prison and still receive appropriate care.
It has been over 70 years since the genocide in Europe.
Many of the victims, and their families, present at Hanning's trial last June expressed that they were relieved that he had at least been brought to justice.
The Vice President of the International Auschwitz Committee, Christoph Heubner, told the New York Times that "the biggest aim was achieved".
This aim, he says, was to ensure that the judgment of guilt was passed onto those involved in the atrocities.
The most important thing is for people to remember these types of events in order to not repeat the horrors.
"You cannot forget Genocide," Heubner says. "Even if you try for years to repress it."
For more information, please see:
BBC News – Reinhold Hanning: Convicted Nazi guard dies before doing to prison – 1 June 2017
NBC News – Reinhold Hanning, Convicted Former Auschwitz Guard, Dies at 95 – 1 June 2017
BBC News – Former Auschwitz guard Reinhold Hanning convicted – 17 June 2016
The New York Times – Reinhold Hanning, Former Auschwitz Guard Convicted a Year Ago, Dies at 95 – 1 June 2017
The Washington Post – Reinhold Hanning, former Auschwitz guard convicted last year of 170,000 counts of accessory to murder, dies at 95 – 1 June 2017