By Sarah Lafen
Impunity Watch Desk Reporter, Europe
BERLIN, Germany — German authorities have banned the Islamic group True Religion early Tuesday morning based on allegations of their recruiting efforts for the Islamic State.  True Religion is known for distributing German copies of the Quran as well as setting up "welcome tables" in busy parts of cities.  Police conducted raids in over 60 cities across Germany, and searched 190 mosques, apartments, and offices connected to the group.  Evidence was gathered with the intention of using it to reinforce the ban, however no arrests were made.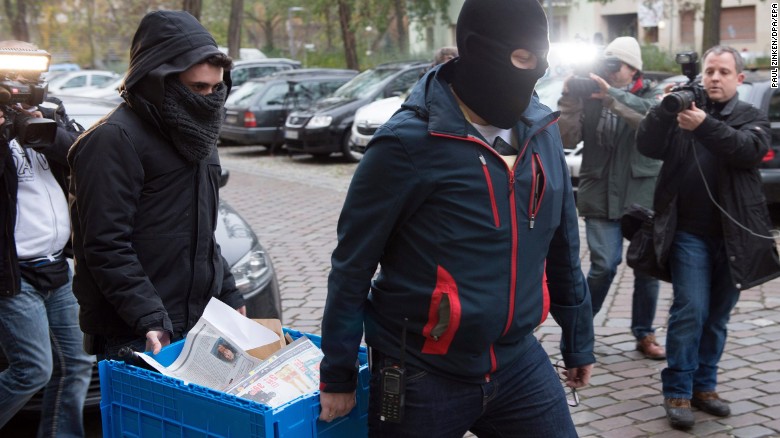 Thomas de Maizière, German interior minister, said that the ban was executed because True Religion was acting as a "collecting pool" for future Islamic fighters.  De Maizière insisted that the group was targeted because of its "work to foster violence," not because of its religious ties and faith.  According to de Maizière, 140 of True Religion's members have traveled to Iraq and/or Syria to fight on behalf of the Islamic State.
De Maizière emphasized that the ban is "directed against the abuse of religion by people propagating extremist ideologies and supporting terrorist organizations under the pretext of Islam."  The group, also known as "READ!" often holds banners or wears garments with "READ!" embroidered in gold.  The ban will prohibit the group from running these types of campaigns in the future.
Authorities accuse the group of using their campaigns as a cover up for recruiting for the Islamic State.   These campaigns were the idea of Ibrahim Abou-Nagie, a Palestinian who preaches Salafism, a conservative form of Islam.  Abou-Nagie, a German national who has lived in the country for more than 30 years, has been on the radar of German authorities since 2005, when he set up a website that officials alleged spread extremist ideologies. Officials attempted to prosecute Abou-Nagie in 2012 on charges of incitement of religious hatred, however were unsuccessful.
True Religion's Facebook page and website were offline Tuesday, however they condemned the raids through their Twitter account, saying "Dear brothers and sisters, the Quran has been banned in Germany. We brought Allah's message to everyone. Allah u Akbar."  They later posted a link to the Facebook page of the group's UK branch.
A spokeswoman for the interior ministry clarified that there is no evidence True Religion was planning any form of attack itself.
For more information, please see:
CNN — Germany Bans Islamist Organization After Raids — 15 November 2016
The New York Times — Germany Bans 'True Religion' Muslim Group and Raids Mosques — 15 November 2016
Reuters — Germany Bans Islamist 'True Religion' Group, Raiding Mosques and Flats — 15 November 2016
The Washington Post — Germany Launches Raids Across 60 Cities, Bans Group on Suspicion of Islamic State Recruiting — 15 November 2016